Our friends at Motor Vikatan have caught a left hand drive Bajaj RE60 while it was testing somewhere in Pune, Maharashtra. Apart from the placement of the steering wheel on the left-hand side, there appears to be no exterior changes on this test mule.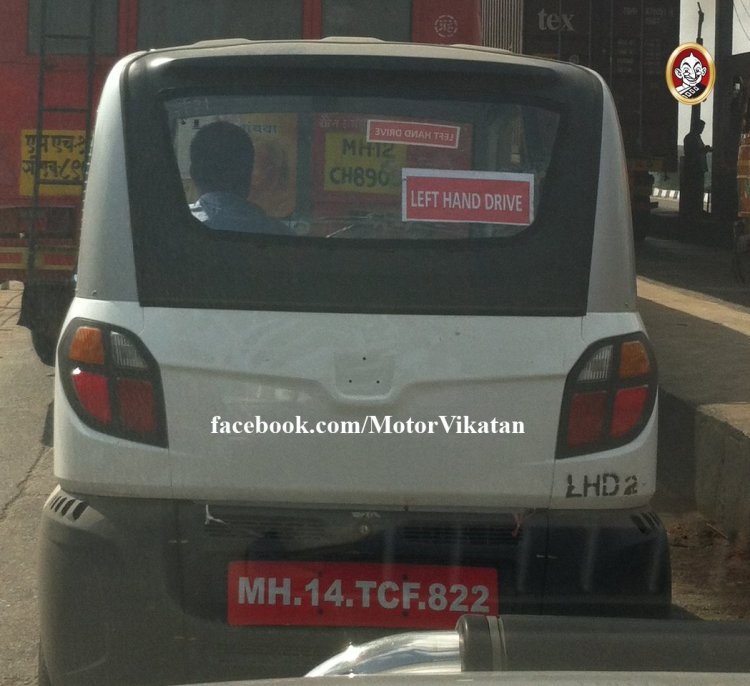 Bajaj has already announced that it would export the RE60 to many international markets. First among these could be Sri Lanka, followed by markets in Asia, Latin America and Africa. Mr. Rajiv Bajaj, Managing Director of Bajaj Auto, said that the company could also explore the opportunity of exporting the RE60 to European markets through its partnership with Renault-Nissan. Mr. Bajaj said that the quadricycle met European norms and complies with international regulations.
In fact, various newspaper reports suggested that Bajaj could launch the RE60 abroad before its launch in India. While many countries abroad have existing regulations for quadricycles, India is yet to announce a firm plan as such.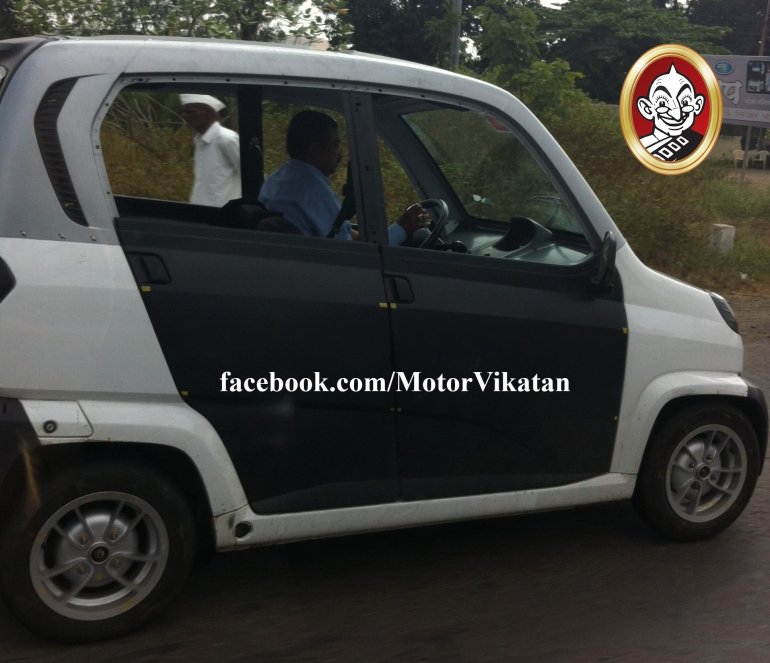 For now, we know that the RE60 is powered by a 200cc DTS-i engine (the power and torque outputs remain unknown though) which would deliver a 35+ km/l fuel efficiency. The 450 kg RE60 will have a top-speed of 70 km/h, and will emit 60 g of CO2 per km.
When given the green light, quadricycles in India would be restricted to commercial use only, that too on 'non-highway' roads.