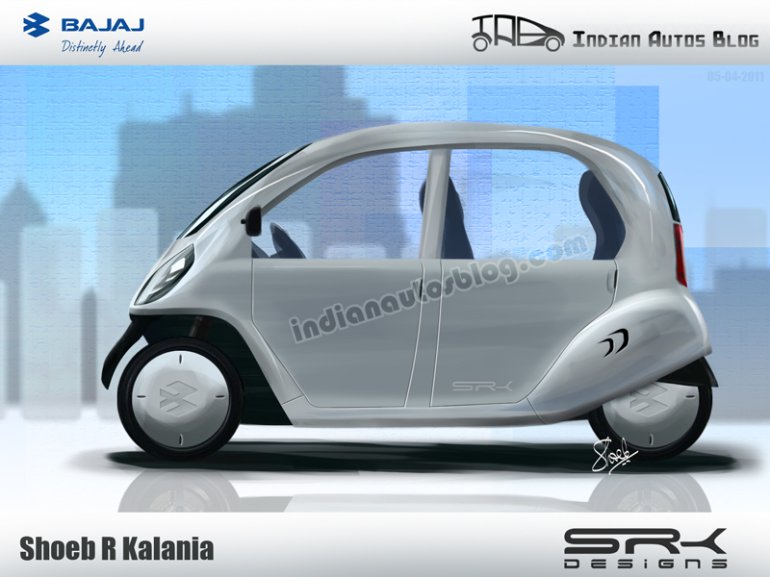 Bajaj will bring out a load carrier on the ULC platform next year, Financial Chronicle has reported. Quoting the chairman of Bajaj Auto Limited, it adds Bajaj will sell the load carrier variant while Renault's car will be off the same platform. IAB is told that Renault hasn't seen or tested the ULC prototypes that have neared completion. They will give the go-ahead only if they are satisfied with every aspect of the product. Bajaj Auto MD Rajiv Bajaj has repeatedly said that the ULC is a "four wheeler" and not a "car".
Renault officials could inspect the ULC by year-end and take a call. If they feel the need for further improvements, the launch date could be pushed forward.
Based on the inputs from company officials, our in-house image envisioner Shoeb R Kalania presented a rendering of the Bajaj ULC passenger model. He used design idioms and the thought process behind the Chetak scooter, the Renault Twizy and the Bajaj RE 3-wheeler.
Fast fact - Shoeb' rendering has raised a few eyebrows in Renault India' camp.
Source - MyDigitalFC.com