Likely to premiere at the Frankfurt Motor Show.
While the new Audi Q7 test mule seen in these images may appear similar to previous spyshots, a key detail indicates this to be the performance-oriented SQ7, which is yet to make its international debut. What differentiates the SQ7 prototype from the regular Q7 test mule is the quad-exhaust system, which is also seen on international prototypes.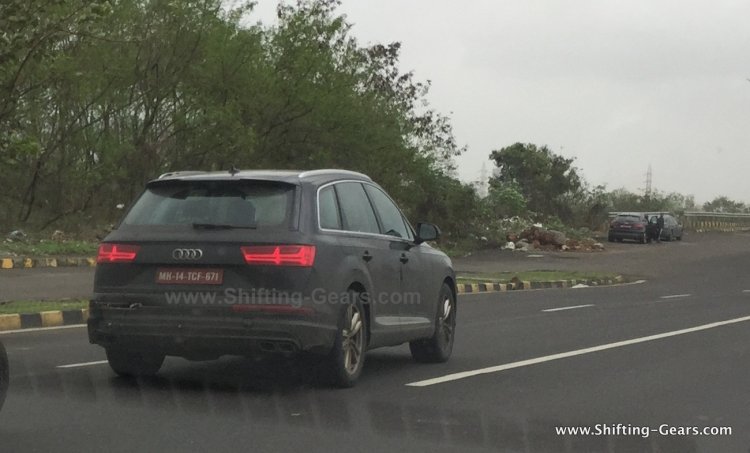 As part of Audi's global testing program, the company is testing its new models, including the forthcoming 2016 A4, on Indian roads. While the SQ7 has not been announced for India yet, the new Q7 is reported to launch in the country towards the end of this year.
Where Audi's S-range of models generally feature high-performance petrol engines, the SQ7 is reported to get a V8 turbo-diesel engine with an electric turbocharger with a power output of about 400 bhp. The engine in question could be a 4.2-liter unit, reports say.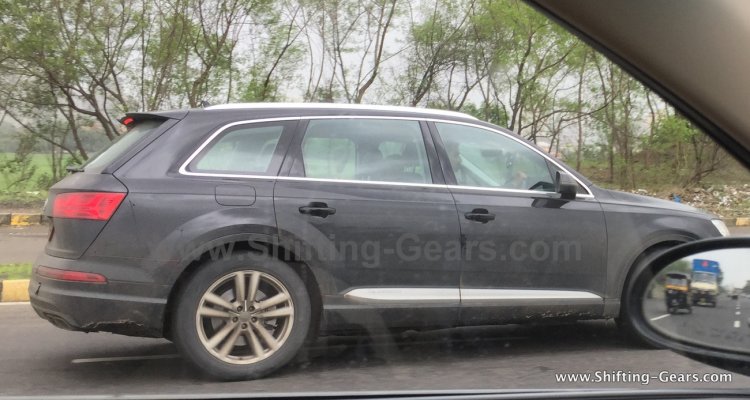 The SQ7 would accelerate from 0-100 km/h in about 5.5 seconds, before hitting a top-speed in the region of 300 km/h. The Porsche Cayenne would be the SQ7's closest diesel-powered competitor, while other rivals will include the Mercedes GL63 AMG, the BMW X5M and the Range Rover Sport fitted with the 5.0-liter supercharged V8.
Also read: 2015 Audi Q3 (facelift) - Review
The Audi SQ7 is expected to premiere at the 2015 Frankfurt Motor Show this September.
Audi SQ7 - Spyshot Gallery
[Source - ShiftingGears]