Audi India's new year plans take off with the Audi Q5 facelift. The car will be unveiled tomorrow in New Delhi, but we'll have to wait and see if the prices are announced on the same occasion.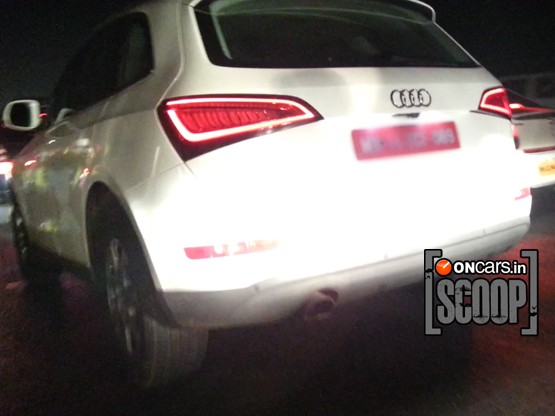 The German luxury car maker is growing faster than arch rivals BMW and Mercedes. In India, Audi sold 9,003 cars in 2012 and in the process exceeded their revised sales target of 8,600 units. That has made India the fastest growing market for Audi with a growth rate of 63%. If Audi can maintain this growth rate in 2013, there is no chance for BMW India to hold on to its No.1 position, but its unlikely that this growth surge can be sustained.
The Audi Q5 SUV was one of the main growth drivers as the compact SUV has been the best seller in its segment. The Audi Q5 which was launched globally in 2009 received its first facelift in April 2012. The facelifted model is being progressively launched in the international markets and now its our turn.
The facelifted Audi Q5 gets a refinement to the design. The headlamps of the car has reprofiled daytime LED running lights and the front grill is now defined by six points like the latest Audis. The front bumper too faces the knife.
The rear of the car has no noticeable changes. The tail lamp cluster has be given a new detailing and the twin circular exhaust tubes get flat bottomed tips.
Changes to the interior are also very limited, upgraded trim and new steering wheel round up the revision.
The facelifted Q5 is expected to continue with the same set of engines as the current car but with few improvements to performance and efficiency. In addition, the hydraulic power steering has been replaced by an electromechanical unit to enhance fuel efficiency.
The Audi Q5 facelift would be an important move for Audi India which is gunning for the numero uno position in Indian luxury car market.
[Images: Oncars.in]