What could possibly be called as the 'World's Best Car' was unveiled last week. We're of course talking about the 2014 Mercedes S Class. As a result of this, its competitors need to be worried. While BMW can't do much (as the 7 Series facelift was only launched last year), the Audi A8 will be due for a refresh soon.
Here, the refreshed A8 test mule was caught by Thibaud, somewhere in France. Audi's refreshes usually extend to making the head lights and the tail lights a bit more sharper, and modifying the bumpers to make them more distinctive.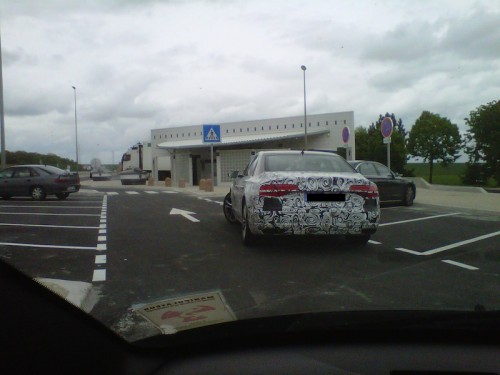 Our in-house rendering specialist, Shoeb, visualized the A8 facelift and you can probably tell the difference only by the chrome strip extending on the rear bootlid. You can also see the subtle changes to the front bumper and the head lamp.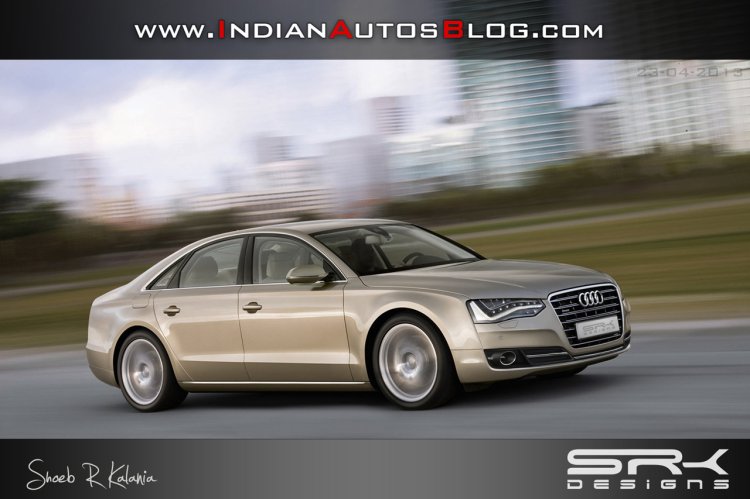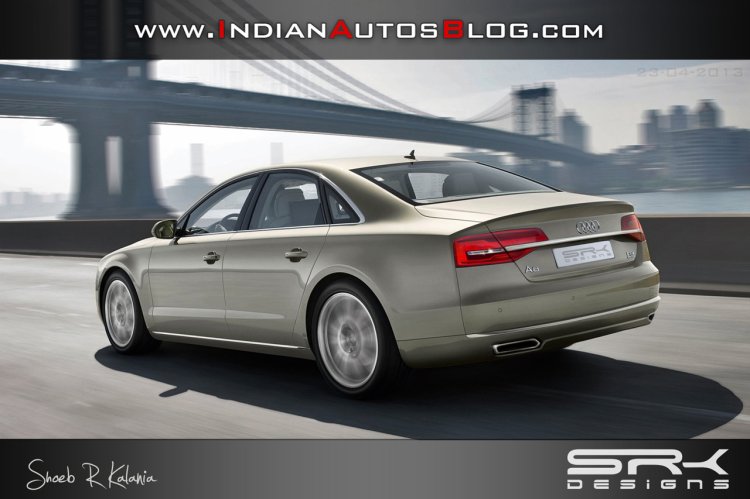 Interior upgrades are usually found in the form of a refreshed multimedia user interface (MMI for Audi). Some additional features such as heated armrests (first found in the new S Class) and a new massage function for the seats are also expected.
Audi may want to add a few other luxury options on the refreshed A8 as the new S Class sets the benchmark in this department. We expect Audi to improve their adaptive cruise control system to include steering assist (which is found on the new S as well as the refreshed BMW 5 Series).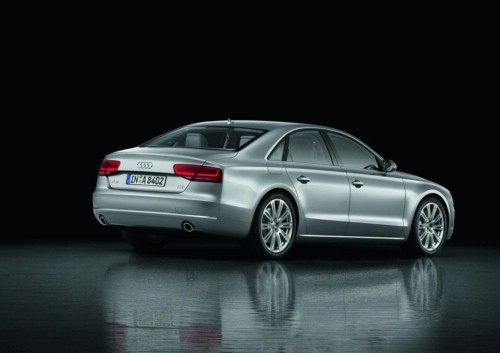 The A8 refresh could be shown as early as the Frankfurt Motor Show taking place in September this year. Or Audi may consider an unveiling at the 2014 Detroit Motor Show given America's love for the brand with the four rings.
[Source - Reporter.AutoPlus.fr]