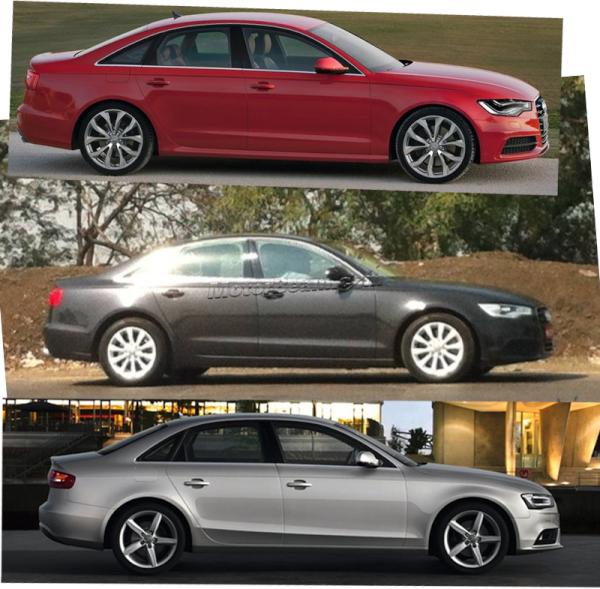 Edit - On revisiting the spyshot, we're starting to suspect that this could be the new Audi A6. Our well-informed Twitter follower Gavin compiled an image (left) having the Audi A6 on top, Motorbeam's spyshot in the center and the A4 facelift at the bottom for a comparative study.
The spyshot is not crystal clear and hence our preliminary studies to detect an A6 proved inconclusive. The roofline and headlamps don't look like they come from the A4.
Even if this spyshot is not of the Audi A4 facelift, we have other spyshots and video as proof that Audi's testing it in India for a 2012 launch.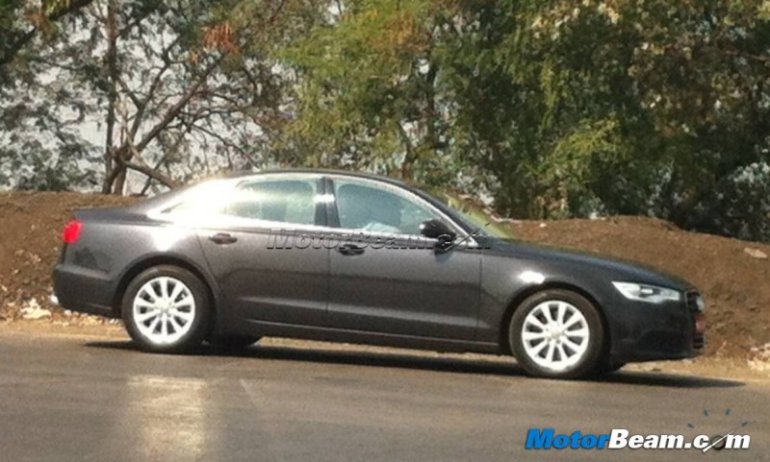 Yesterday we saw BMW's all-new 3 Series sitting collecting dust at the Mumbai port and today our good folks at Motorbeam show us the new Audi A4 chillin' in Mumbai. The new A4 is not a generation shift. The changes, based on the current model, are mainly cosmetic with revisions to suspension settings and an improved steering system that consumes less power, thereby marginally improving fuel efficiency.
There are minor changes around the body like new chrome inserts, headlights styled like the A6, new tail lights and a different exhaust system. The powertrains are a straight carryover. Audi is expected to launch the new A4 just after BMW announces the new 3 Series in India. Audi's next big launch is the Q3 crossover that can help it close in the gap to Mercedes Benz.
[Source - MotorBeam.com]