Audi's A3 sedan has yet again been spied testing in Mumbai by Team BHP reader carfreak77. The A3 sedan world premiered at Auto Shanghai 2013 held in April, and is based on the new Golf's MQB Platform. The car has been spotted doing the rounds in Maharastra since August.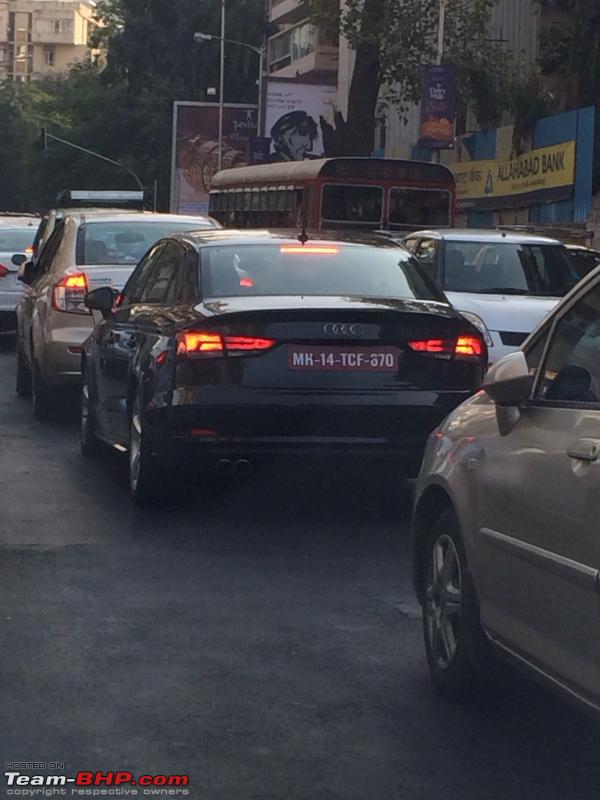 Audi began producing the A3 sedan in Gyor, Hungary in early June. European dealers have the car on sale, that offers the same comfort of the hatchback variant (has seen sales of 3 million units in 17 years across 117 countries), but with an extra spacious 435 liter boot.
An Audi spokesman said during its launch that the sedan variant is projected to make up 50% of the new A3's sales as in places like China and India, numbers would be driven by the sedan which traditionally enjoys better sales than the premium hatchback.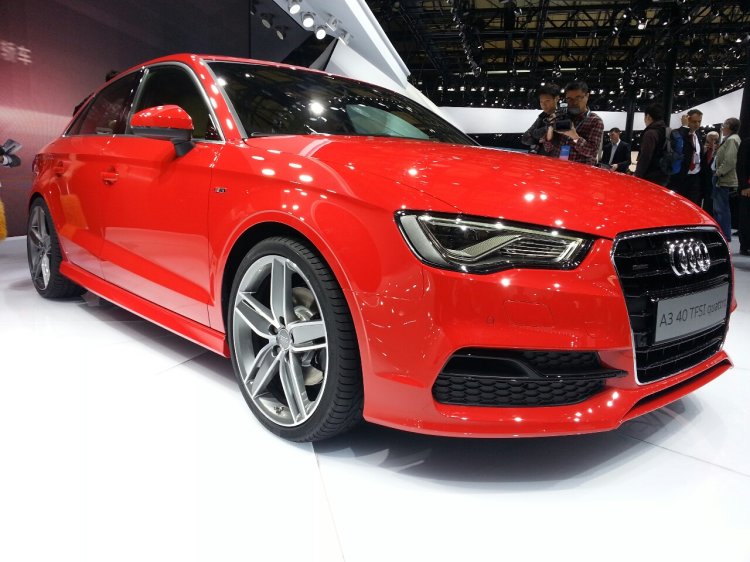 Audi India's previous CEO Michael Perschke who returned to Germany this year to take up a role in Audi's international business operations, said before he left that the A3 sedan is planned to launch in India in 2014 in the sub-25 lakh rupee price category. A few media reports have hinted that the product would be showcased or launched at the Auto Expo in Noida.
The A3 is offered with three engines in the EU - 1.4L TFSI, 1.8L TFSI and 2.0L TDI. The 1.4-liter TFSI makes 140 hp and 250 Nm and is paired to a seven-speed AT, the 1.8-liter TFSI makes 180 hp and 250 Nm and is paired to the same gearbox, while the 2.0-liter TDI churns out 150 hp and 320 Nm and is matched to a six-speed manual gearbox.
You can get more details on the A3 sedan here.