The India-bound Audi A3 Sedan has arrived! At least the test prototype has arrived.
Thanks to Muthu Narayan, an 'Indian Autos Blog freak', we have evidence that Audi has already started testing their compact offering on Indian soil. Muthu says he caught this A3 Sedan in Vile Parle, Mumbai.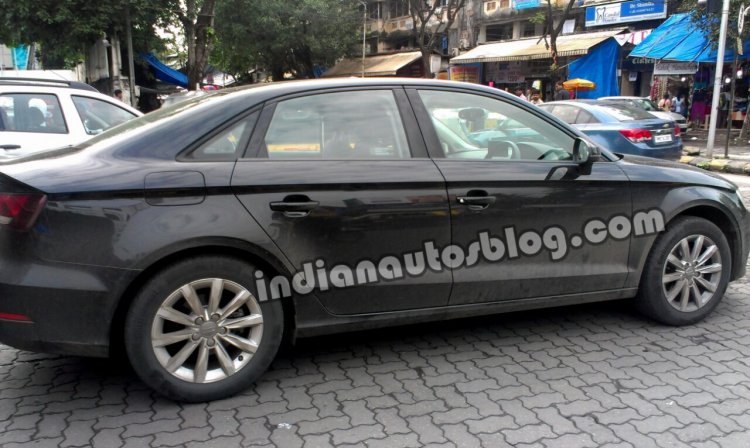 Now the first thing we hear you say is that this is an A4 and not an A3. Rest assured though, this is the A3 Sedan. As you can see from the press images and the images that we brought you live from the 2013 Auto Shanghai (where the A3 Sedan had its public debut), you would be hard pressed to differentiate an A4 from an A3 if you were to look at a part of the side profile.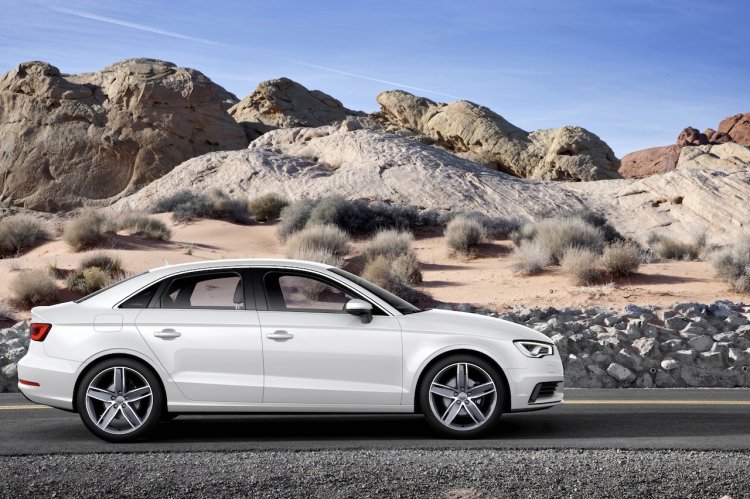 Audi has designed the A3 Sedan in such a way that it is more of a miniature A4 rather an A3 with a boot pasted on it. This should definitely bode well with us Indians as we don't judge design very critically in the luxury segments. And given Audi's aggressive pricing strategy its taken with recent launches, its all points in the direction of another high-voltage launch.
In a recent interview with NDTV, Audi India's head, Michael Perschke, said that the company would target a sub-25 lakhs price tag for the A3 Sedan when it goes on sale here in 2014.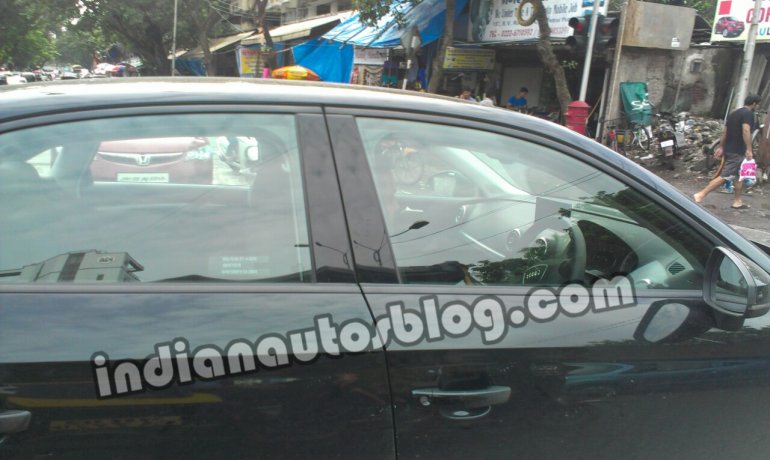 A 1.4 TFSI petrol is available in two states of tune of 125bhp and 140bhp with both 6-speed manual and S-Tronic auto transmissions. The top-end petrol is a 1.8 TFSI producing 180bhp. The diesel engine is a 2.0 TDI producing 150bhp available with a 6-speed manual only.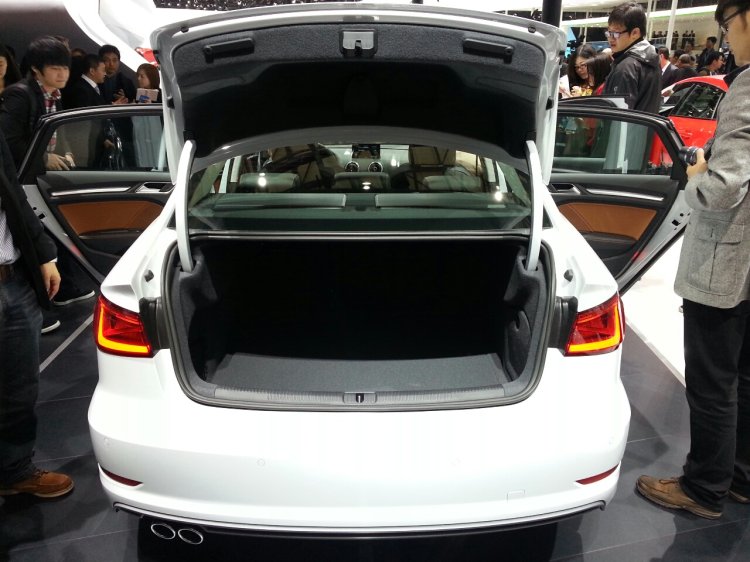 The A3 Sedan locks horns with the Mercedes CLA in European markets where both cars are on sale. In 2014, you can expect India to host the battle ground for the two sedans as well.