The Audi A3 Cabriolet has been snapped again. These images courtesy of AutoBlog give us a sneak peek at the ragtop Audi which has its world premiere in less than two weeks from now.
Powering the A3 Cabrio would be the same set of engines as seen on other A3 body styles. We can expect the 1.8-liter TFSI producing 180bhp and the 2.0-liter TDI available in two states of tune of 150bhp and 184bhp. Given that Audi has the habit of introducing performance oriented versions on all their models, we won't rule out an S3 Cabrio as well.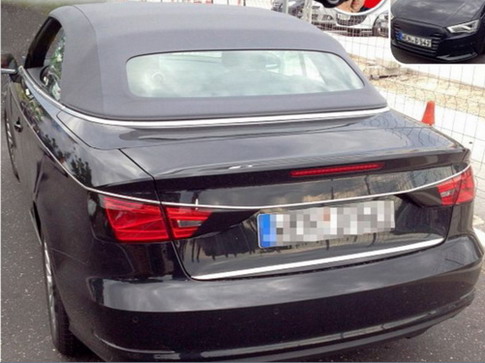 The A3 Cabrio will be announced at the Frankfurt Motor Show which commences for the media on September 10th. Given that the standard A3 Sedan is priced from 24,300 euros in Germany, we expect the Cabrio to be dearer by about 3,000-4,000 euros.
Nevertheless, the A3 Cabrio would be the most affordable convertible in the Audi lineup. Competition will mainly come from the BMW 1 Series Convertible given that Mercedes does not have a product in this segment.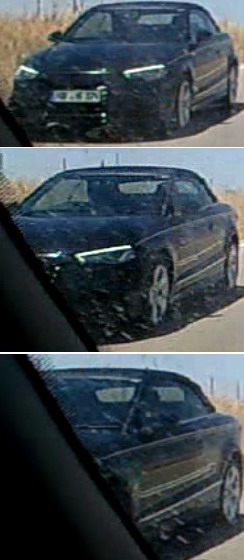 Even as the A3 Cabrio is being readied for its big day, the Audi A3 Sedan continues to test in India where we expect it to launch next year. We highly doubt whether Audi India would follow the lineup with the Cabrio though.
[Images from - Auto Plus]