2016 MY models will begin rolling-out in the 4th week of this month.
Tipster website, Autospies, has managed to obtain a document of the port release dates of 2016 MY Audis, giving us an idea on when the brand new models are expected to reach dealers in the North American market.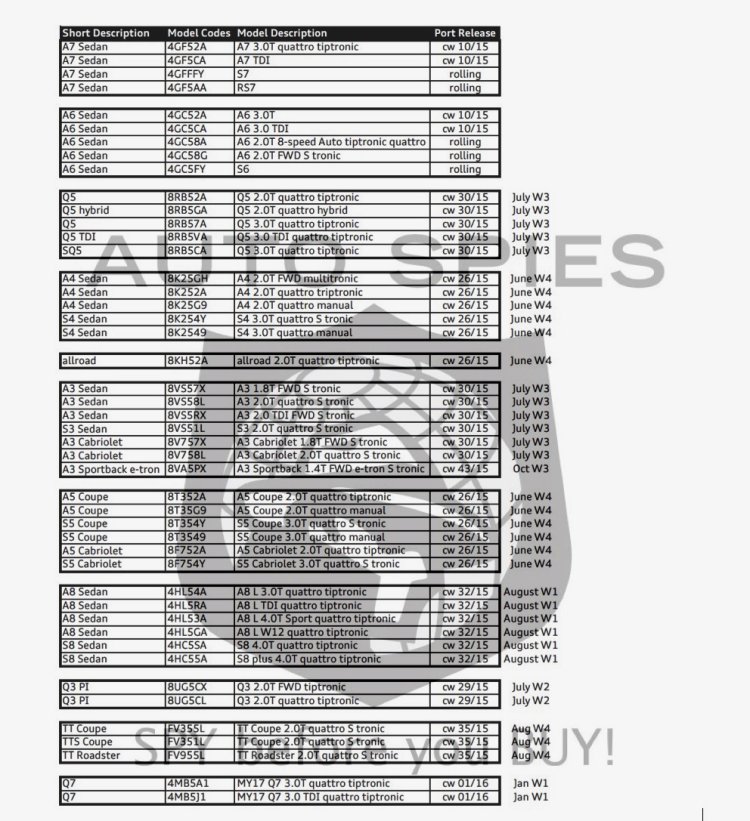 According to the leaked document, Audi will release the 2016 Audi A4 (not the next-gen model) and A5 ranges from the 4th week of this month, followed by the 2016 Audi Q3, Q5, and A3 in July. This should add some pressure to authorized dealers struggling to sell the current 2015 model range.
The flagship 2016 Audi A8 and the new 2-door Audi TT range will roll-out in August, while an e-tron variant of the Audi A3 Sportback is scheduled for October.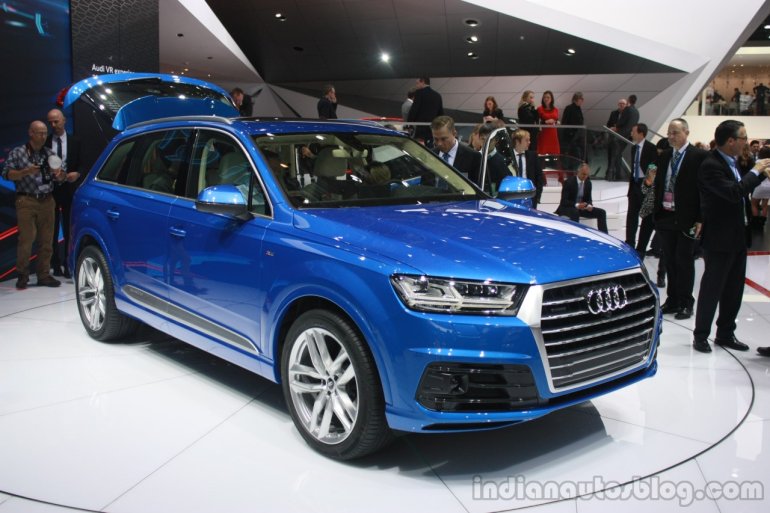 The next release planned by Audi is the second generation Audi Q7, scheduled for the first week of January 2016. It will be sold as a 2017 MY model, and will be available with a 3.0-liter TFSI supercharged petrol and 3.0-liter V6 TDI diesel variants.
Also Read: Audi Q3 facelift to launch in India on June 18
Expect dealers to offer discounts on 2015 MY models, so as push out stock and leave room for 2016 MY Audis, which are expected to arrive starting from this month.
[Source: AutoSpies]