Ampere Vehicles has announced the availability of its electric scooters on the e-commerce marketplace platform Amazon. This will offer better convenience to the customers and should boost sales during the festive season. The company will also offer festive offers ahead of Diwali.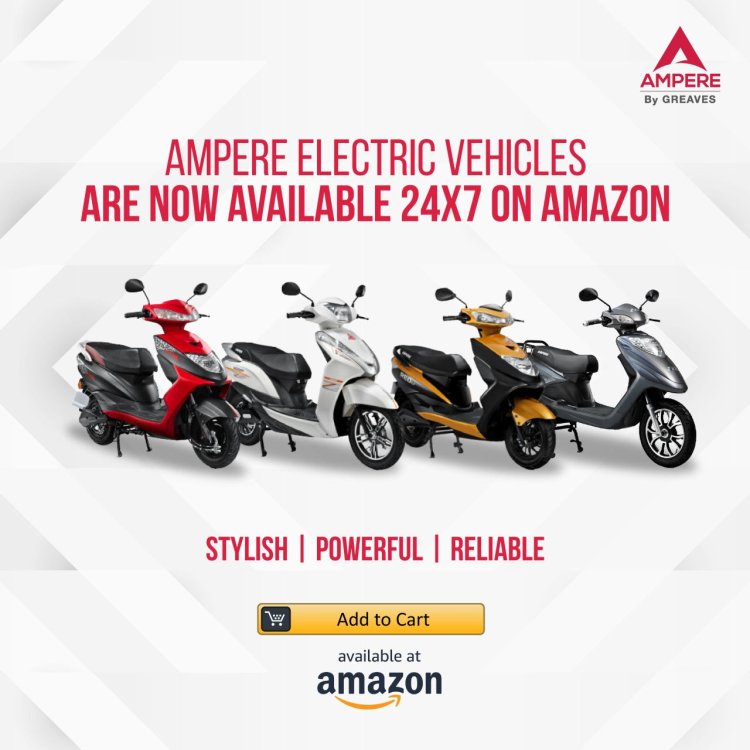 Also Read: Ultraviolette F77 electric motorcycle Indian launch scheduled in November
Ampere Vehicles' scooter range comprises six models that are priced from INR 34,000 to INR 67,000. Check out the models and their respective prices below:
V-48 LA: INR 34,000
V-48 Li: INR 50,000
Magnus: INR 45,000
REO LA: INR 40,000
REO LI: INR 52,500
Zeal: INR 67,000
Customers can currently buy select models - Zeal, V-48 LA, Magnus 60, Reo LA and REO Li - in select 10 cities from Amazon.
The recent policy measures have boosted the perks for many electric brands in the country. This has resulted in more brands entering the electric mobility segment. With its strategic alliance with Amazon, Ampere Vehicles aims to connect and transact with digitally savvy users, particularly millennials.
Online purchase on Amazon will be followed by a payment confirmation voucher. The customer must carry that voucher to their respective dealer point and pick up their Ampere vehicle. These 10 cities include Thoothukudi, Trichy, Theni, Udumalpet, Mangalore, Moodabidri, Coimbatore, Bangalore, Gopichettipalayam, Karur & Ambur. Ampere Vehicles will expand to other cities of India very soon.
In August this year, Ampere Vehicles passed the benefits of the GST rate cut on electric vehicles with a price revision on its complete product range. The electric scooters from the brand witnessed a reduction of INR 2,000 to INR 5,000 in their respective ex-showroom tags.
Ampere Electric is also among the limited number of electric two-wheeler manufacturers who qualify under the FAME-II guidelines benefit from the subsidy. As reported in the past, the eligibility criteria for the FAME-II subsidy bring revised parameters such as a range of at least 80 km per charge, a minimum top speed of 40 km/h and the addition of regenerative braking system.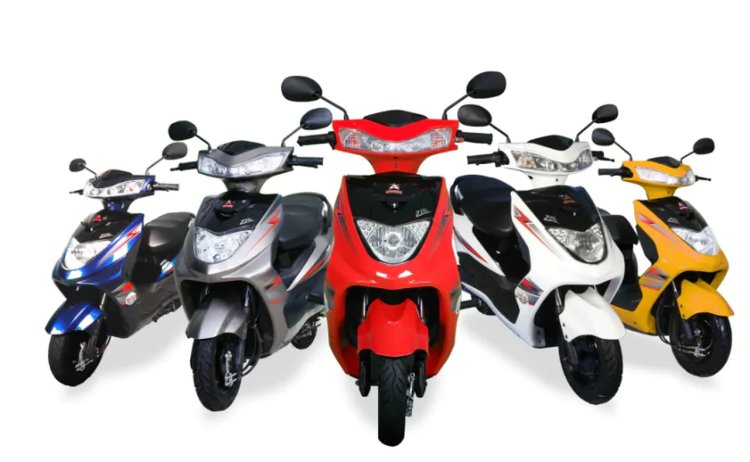 Also Read: Royal Enfield Helmets and Merchandise available on Amazon India now
In more updates, Bajaj Auto unveiled its first electric scooter, the Chetak, at an event in Delhi yesterday (16 October). The company is yet to announce the finer details such as the technical specifications and the prices. The Chetak electric scooter is expected to go on sale in January 2020. It will be available in Pune and Bengaluru in the first phase.