Soon after the next-gen Hyundai Tucson was spied recently for the very first time in South Korea, several more test mule sightings have occurred, revealing new details. Using all the details revealed by the spy shots, IAB's rendering expert Shoeb Kalania has produced a rendering to show the expected design of the 2020 Hyundai Tucson.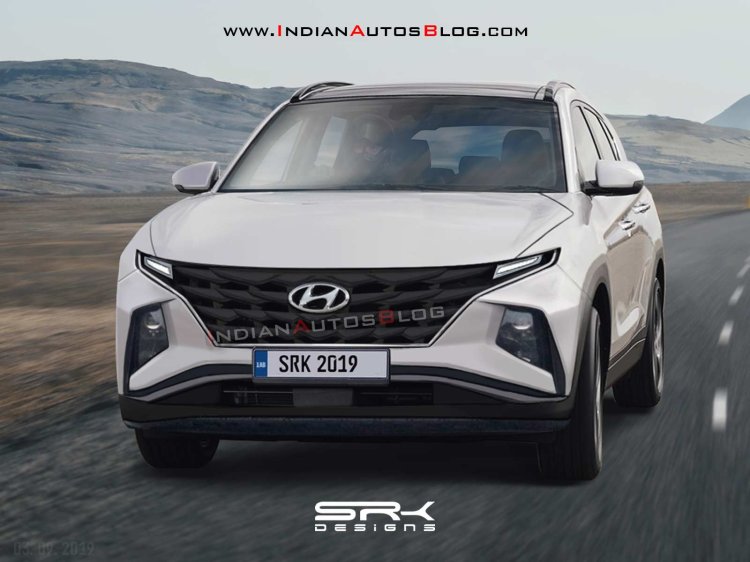 The rendered fourth-gen Hyundai Tucson (codename: Hyundai NX4) has a strikingly different front-end. While the current-gen Tucson is a very sedate looking model, the new-gen Tucson will be styled very aggressively. Like all the new SUVs, upcoming Tucson will have high-set bonnet mounted LED DRLs which will flank the wide blacked-out front grille. Its headlamp units have been set on the middle section of the front bumper. Lighting is obviously going to be all-LED at either ends. Also, the lower bumper has been restyled which goes along well with the new design language of the next-gen Tucson. Overall, from the looks of it, the new Tucson looks reminiscent of the Nexo FCV.
On the sides, it will sport squarish wheel arches which will lend a great amount of ruggedness to its overall profile. Though its rear-end isn't visible, we hope it doesn't get connected tail lamps as seen on the latest Hyundai models including the 2020 ix25.
The fourth-gen Hyundai Tucson may sit on an upgraded platform of the current model. It will also be available in a three-row variant and the same has been officially confirmed in the past.
The current Hyundai Tucson is available with 1.6L turbocharged petrol, 2.0-litre naturally aspirated petrol, 2.4-litre naturally aspirated, 1.6-litre turbocharged diesel and 2.0-litre turbocharged diesel (featuring mild-hybrid tech) engines in the international market. What Hyundai has planned for the next-gen Tucson is yet to be known, but what's certain is that there will be more electrification, possibly including a full-hybrid variant and/or a plug-in hybrid variant.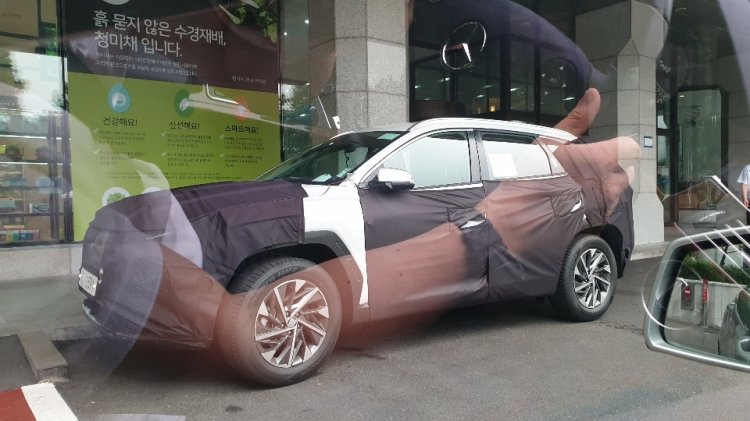 Also Read: Hyundai Verna gets 2020 Hyundai Creta's digital instrument cluster with facelift
The fourth-gen Hyundai Tucson is expected to be revealed in the second half of 2020, and its Indian arrival is expected to happen in 2021. Unlike the current model, it will be manufactured in India and be priced more competitively.