Hyundai has started road testing of the 2020 Hyundai Sonata globally. A Bobaedream forum member has posted spy shots of the future model from South Korea.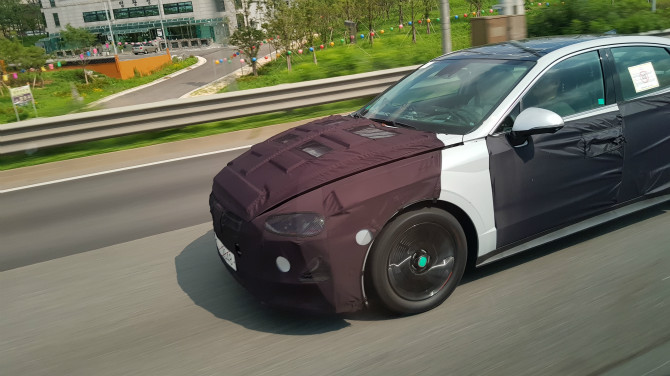 The Hyundai Sonata will depart to its eighth generation with this lifecycle shift. Hyundai is designing the sedan using its 'Sensuous Sportiness' design language, introduced through the Le Fil Rouge Concept at the 2018 Geneva Motor Show. So, we expect it to look very emotional and dynamic. The redesigned model will feature a new version of the signature Cascading grille as well.
The 2020 Hyundai Sonata could set the tone for the interior of Hyundai's next generation of family cars. Hyundai Motor Company's sister brand Hyundai Mobis has started readying virtual instrument clusters. Its first unit, a 7-inch display, debuted in the Hyundai Kona Electric recently. By 2020, it plans to introduce a 12.3-inch display, and the next-gen Hyundai Sonata could feature this unit. Among other advanced technologies, the all-new Hyundai Sonata is said to offer Level 2 autonomous driving with the new Highway Driving Assist (HDA) system.
Hyundai will likely sell the all-new Sonata with a mix of naturally aspirated and turbocharged engines depending on the market. It could offer a 48-volt mild-hybrid system in the diesel engine model for higher efficiency. On the subject of electrification, hybrid and plug-in hybrid variants are a given, and the company may go further to a pure electric offering for the first time on the Sonata.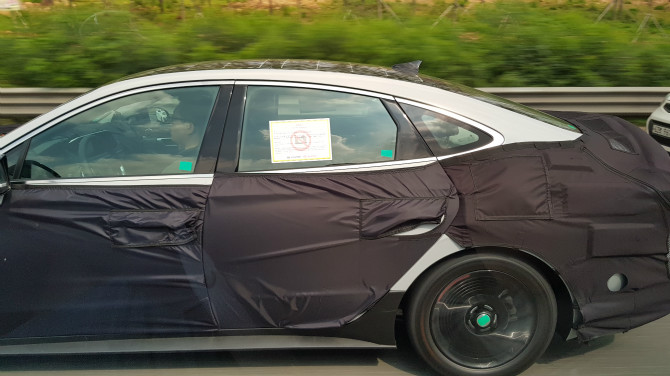 Also Read: Sub-Creta Hyundai crossover to ride on a new platform
In overseas markets, the 2020 Hyundai Sonata could reach showrooms in the second half of 2019.
The previous generation Hyundai Sonata didn't disrupt or achieve respectible market share, and the Indian market, dominated by SUVs, in recent years has shown limited potential for mid-size sedans in general. Hence HMIL may not be biting its lips in anticipation of the new Sonata.
[Image Source: Bobaedream.co.kr]