Update: First images showing the 2019 Hyundai Sonata in the metal have surfaced online. Gallery at the end of the story updated with the new images.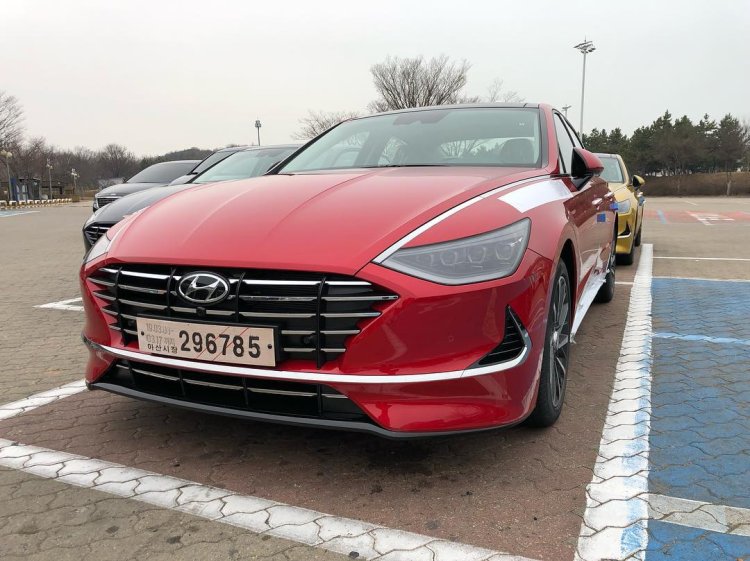 8 March 2019 -
The 2019 Hyundai Sonata made its digital debut this week. Here's how it compares with the 2017 Hyundai Sonata (facelifted seventh-gen model).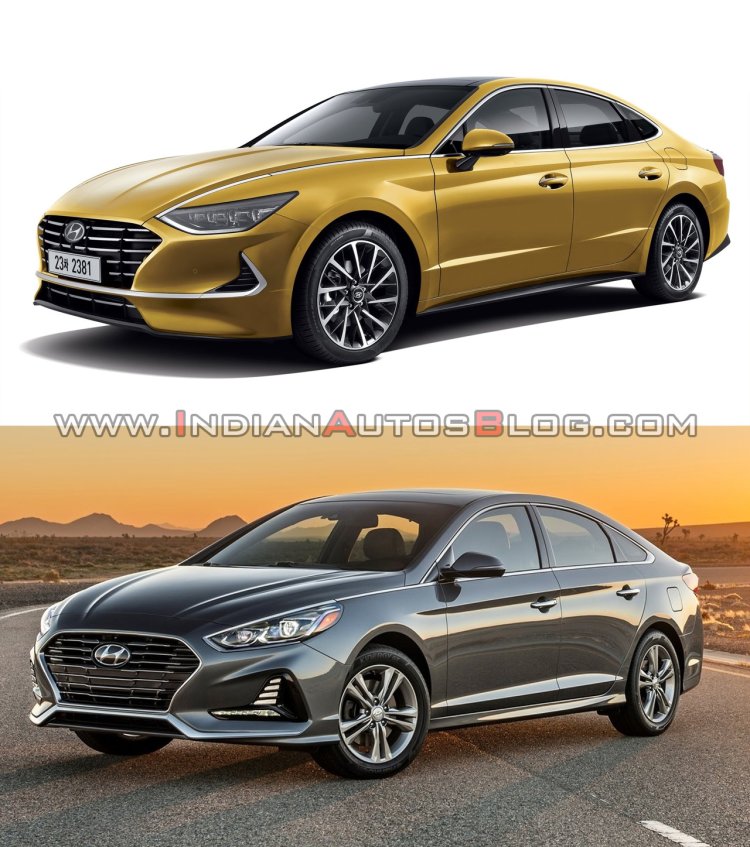 With every lifecycle makeover, the Hyundai Sonata has upgraded to a revolutionary design. The eighth generation model introduced this week is arguably the biggest leap the mid-size sedan has seen in terms of design. Inspired by the Hyundai Le Fil Rouge concept, it's the first model embodying the Sensuous Sportiness design language.
The 2019 Hyundai Sonata looks sleeker and swankier to a great extent when compared to its predecessor. The prominent 'Digital Pulse Cascading Grille' at the front reflects the car's more upmarket nature, which is further highlighted by a full-width chrome strip that bisects it in the lower section. The wedge-shaped headlamps look positioned notably higher, but that's because the bonnet is set so low. In a first for a Hyundai, the latest Sonata's daytime running lights are embedded with 'Hidden Lighting Lamps', which appear to be of a chromic material when switched off - visually a continuation of the chrome accent on the notably long bonnet - and become lit when turned on.
Seen from the sides, it takes a little longer than an eye blink to note, but there's no denying that the coupe-like roofline has become even more so. The curvaceous greenhouse further enhances the coupe-like character.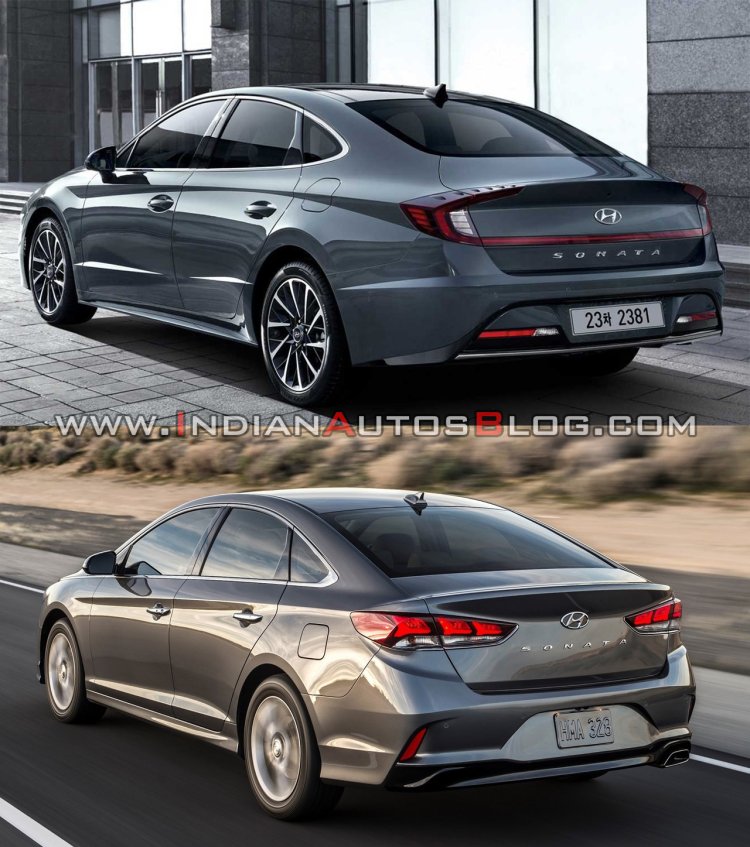 Looked from the rear, the eighth generation model makes an even stronger attempt to make a statement, with a thin strip on the boot lid connecting the tail lamps - something that is seen typically on luxury cars. The C-shaped tail lamps are quite reminiscent of the tenth generation Honda Civic.
The interior of the 2019 Hyundai Sonata looks quite sumptuous for an ordinary mid-size sedan. Thanks to the clever colour scheme and the minimalist design, the dashboard looks like it's floating. The more compact steering wheel is also designed to give the feel of a much upper-class car, and along with the ultra-sleek air vents and the more compact climate control panel, it contributes to the minimalist character of the interior.
The redesigned model features a virtual instrument cluster and a notably bigger central display as well. Shift-by-wire transmission controls have replaced the conventional gearshift lever, freeing up storage space and adding to the cleaner design.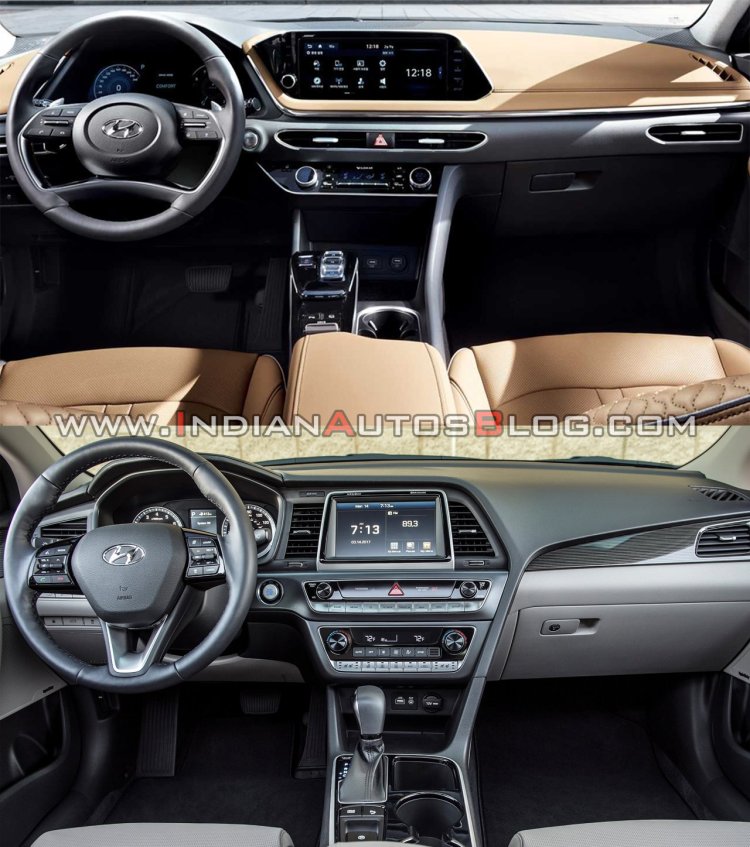 Also See: Hyundai QXi road testing continues ahead of NYIAS debut next month
The specifications of the 2019 Hyundai Sonata aren't out yet. Its world premiere will take place at the 2019 New York International Auto Show (17-28 April).
[Image Source 1: instagram.com]
[Image Source 2: instagram.com]