Just months away from its official debut, the 2019 BMW 3 Series is undergoing testing in production body now. Double Apex reader Grant Usher spotted the sedan in Munich recently, the city where the luxury automaker is headquartered.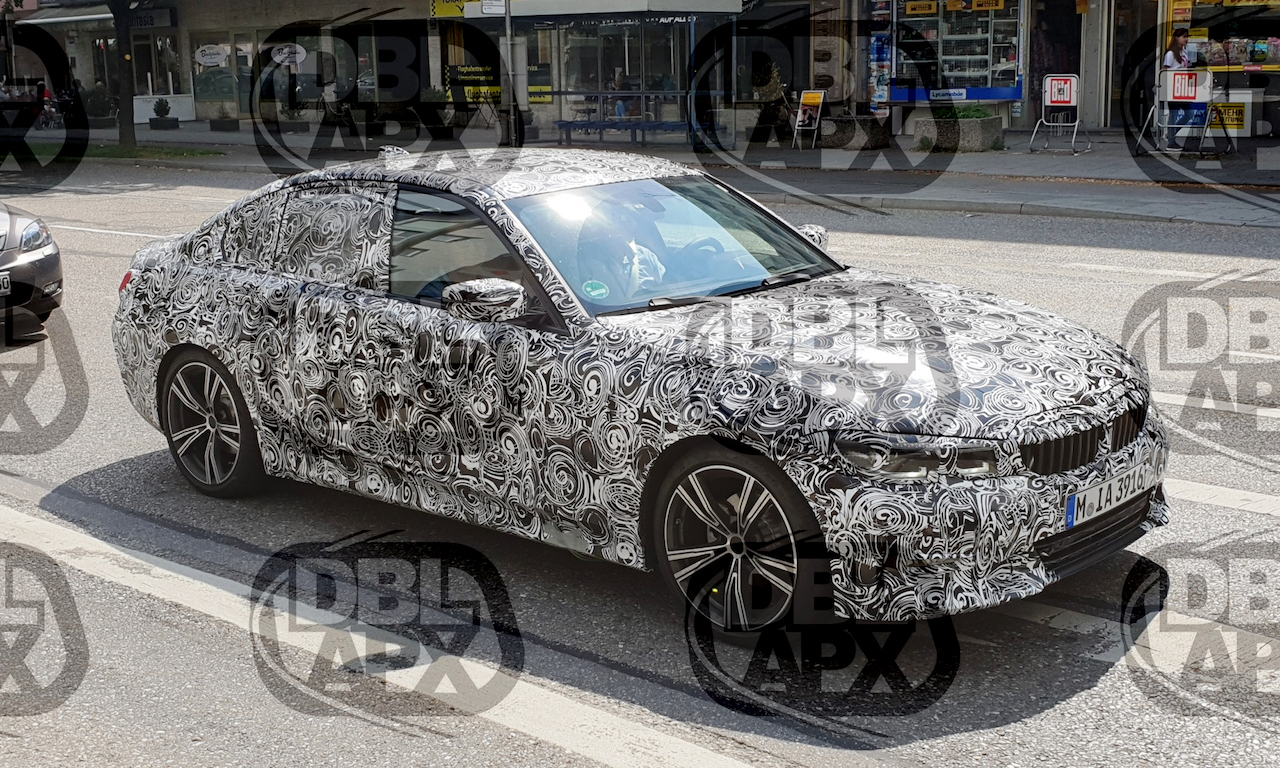 The BMW 3 Series is BMW's global best-seller, with over 4,00,000 units reaching customers annually. With each model change, the mid-sizer manages to look angrier, more dynamic and swankier altogether, all while retaining the familiar design cues like twin headlamps, kidney grille, conventional sedan-style roofline, Hofmeister kink, L-shaped tail lamps and more. It will continue that norm moving to the seventh generation.
The latest spy shots show that the 2019 BMW 3 Series features the BMW Kidney Grille with a single-piece surround - an attribute influenced by the all-new BMW 8 Series, more aggressive headlamps that are tipped to come with BMW Laserlight technology (optional) and sleeker tail lamps. There's also a hint of a more tightly-angled Hofmeister kink. Inside, the Mercedes C-Class slayer should have a familiar layout, but like the exterior, inspired by the design of recent new generation models like the BMW X5 and BMW 8 Series.
A new generation head-up head-up display, BMW Live Cockpit Professional system comprising a virtual instrument cluster and a large Control Display and running the latest BMW OS 7.0, ambient lighting with a choice of 16 light combinations and new generation head-up display are among the new goodies expected in the all-new 3er. Spy shots have already confirmed some of these features.
The BMW 3 Series will shed up to 50 kilos with the next redesign. The familiar CLAR RWD platform will underpin its seventh generation model. BMW will offer a variety of 1.5-litre, 2.0-litre and 3.0-litre conventional petrol and diesel engine options in this model. As for the performance-oriented next-gen BMW M3, that model will likely go on sale only in 2020. Unlike any other BMW M3 before, this one will have an AWD system.
Reports speak of two plug-in hybrid variants for the next-gen BMW 3 Series, one using a 1.5-litre petrol engine and an electric motor, and the other employing a combination of a 2.0-litre petrol engine with an electric motor. These electrified variants will support BMW Wireless Charging.
There's no plan for a pure electric next-gen BMW 3 Series. Instead, a brand-new 'i' model called 'BMW i4' will hit the markets in 2021-2022. Previewed by the BMW Vision Dynamics concept at IAA 2017, this Tesla Model 3 killer will offer a range of 340-435 miles (547-700 km). Its production will take place at the Munich plant.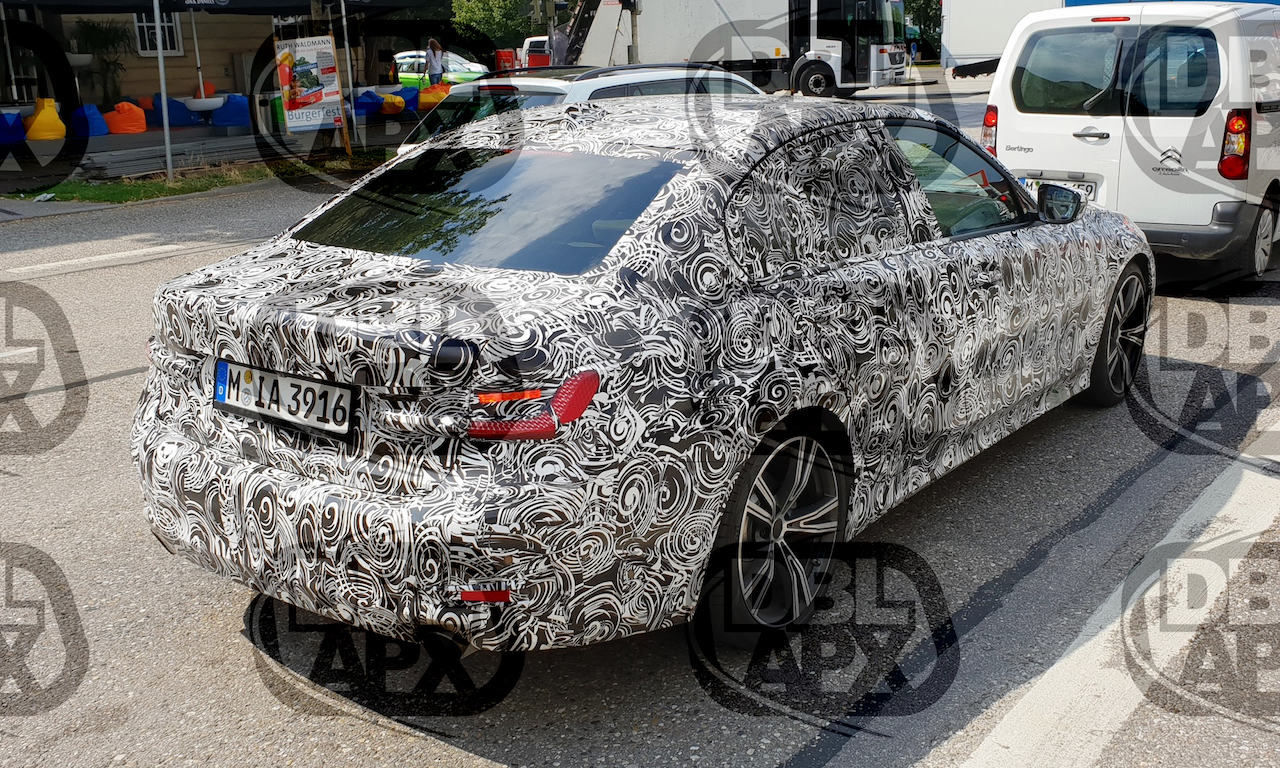 Also See: 2019 BMW X1 (facelift) spotted for the first time
Reports say that the next-gen BMW 3 Series will debut at the 2018 Paris Motor Show, which points at a late-2018 European launch. India may get the vehicle sometime in the second half of 2019.
Hat tip to our South Africa reader Sudhir for sharing the link!
[Image Source: double-apex.co.za]