Update - A reader of Norway's TV2 Broom has captured photos of the 2018 Nissan Leaf in Spain from a hotel room, sporting no camouflage. The car is filming on public roads presumably for its promotional.
July 27, 2017 -
Update - Facebook group Ma LEAF... une passion ! member Nicolas Dufresne has posted spy shots of a 2018 Nissan Leaf test mule spotted in France. One of the interior spy photos shows the second-gen Nissan Leaf's instrument panel and reveals that it has a driving range of 265 km. A gallery of the new spy photos is inserted below.
A new spy shot posted by Webtopcar of Japan gives another perspective of the front of the 2018 Nissan Leaf.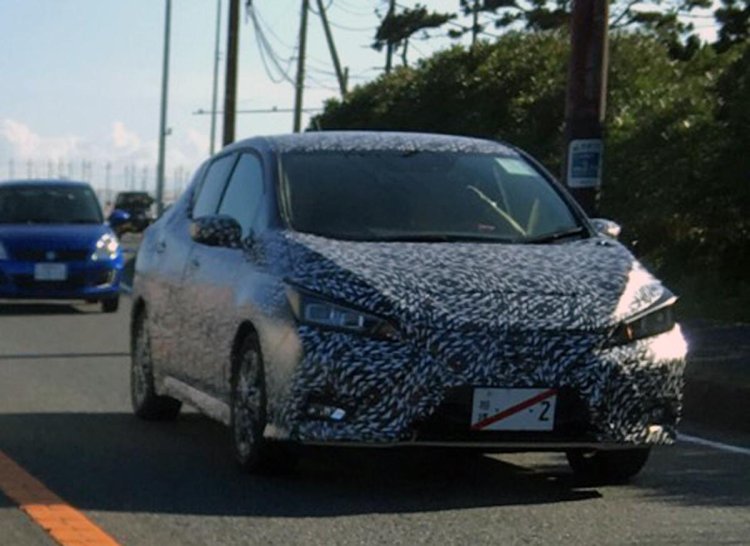 The second generation Nissan Leaf is inspired by the Nissan IDS Concept that was displayed at the 2015 Tokyo Motor Show. The production design may not have the drama of the concept car, but it features sharper body lines with a more aggressively stooped front-end. On the inside, there are perceptible signs of sharing with the fifth generation Nissan Micra. The pure electric car takes a traditional form with elements of the Nissan family design.
The next-gen Nissan Leaf is reportedly getting two new battery options - 40 kWh and 60 kWh. Nissan may only extend the former at launch. Latest spy media has shown that the all-new Leaf will offer a range of 265 km. In 2018, Nissan may talk about the 60 kWh battery option that would extend the range to 350 km+. The higher range variant could come at the time when companies like Volkswagen and Tesla announce their best work.
The new Nissan Leaf will introduce Nissan's Propilot Park technology when it world premieres on 6 September. The system, through the use of cameras and sonar, enables the car to park itself in parallel, angled, front or straight back-in parking spots, taking over throttle, braking and steering input. The system is part of Nissan's Propilot technology which will hand the car the title of the company's most advanced autonomous vehicle.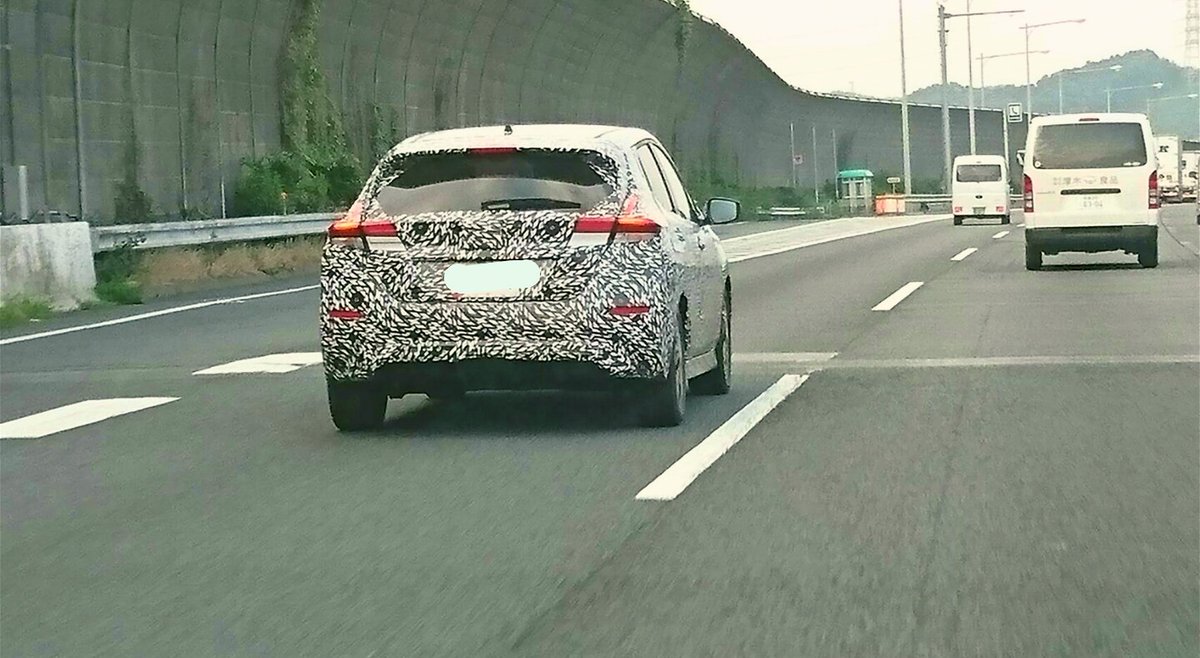 Also See: Nissan Kicks displayed in Argentina – In Images
Nissan India has said that it is considering local assembly of the next-gen Leaf. It intends to launch the vehicle to gain an understanding on the market for EVs as the government of India envisions a 100% electric car market by 2030.
[Image Source 1: Webcartop]
[Image Source 2: Facebook]
[Image Source 3: Broom]