Likely to go on sale in H2 2017.
At the 2016 New York International Auto Show last month, the Lincoln Naviagator Concept, a full-size SUV concept featuring an exotic design inspired by sailboats and yachts, painted in Storm Blue color, was unveiled.
IAB's automotive illustrator Shoeb Kalania previews how the fourth generation Lincoln Navigator in production guise can look like.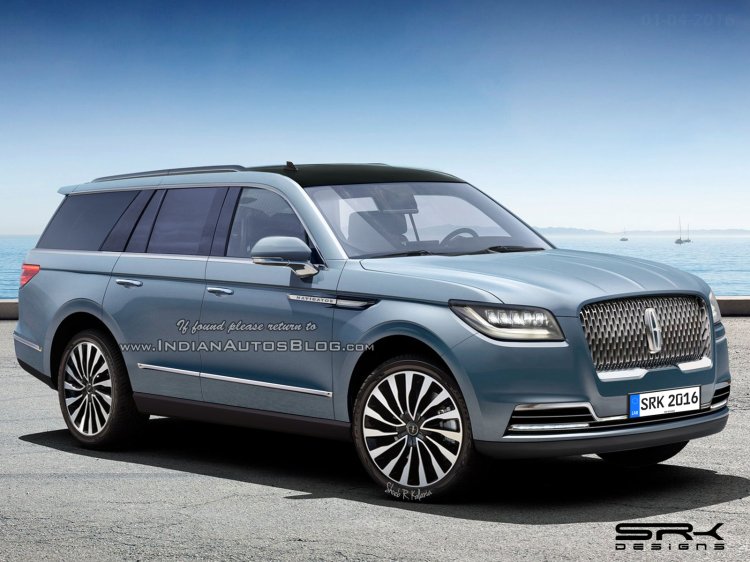 The Lincoln Continental moved from concept to production form with minimal changes this year, and the same is expected for its SUV counterpart, the Lincoln Navigator, when it moves to its fourth generation next year. However the gullwing doors and fold-down staircase won't be offered in the production version.
The Lincoln Navigator Concept shown in New York last month was powered by a 3.5-liter twin-turbo V6 gasoline engine tuned to produce over 400 hp. The company hasn't mentioned in its press release, but it's probably a revised version of the 2016 Lincoln Navigator's EcoBoost engine that makes 380 hp and 460 lb.-ft. (624 Nm) of torque.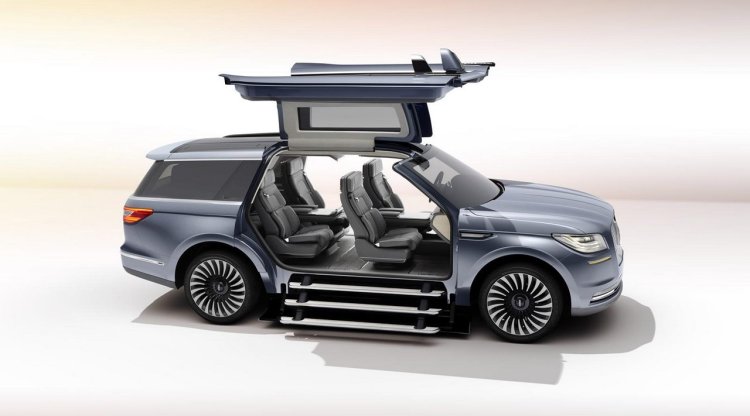 Also Read: Ford to spend USD 5 billion on Lincoln revival
The next-gen 2018 Lincoln Navigator will be built at the Ford Motor Company's Kentucky Truck Plant and likely go on sale in USA in H2 2017, followed by the Middle East and China.