The 2018 Dacia Duster (2018 Renault Duster)'s interior sketches have leaked online in an image published by arenaIT. Dacia will officially reveal the interior of the all-new Duster on September 12 at the IAA 2017.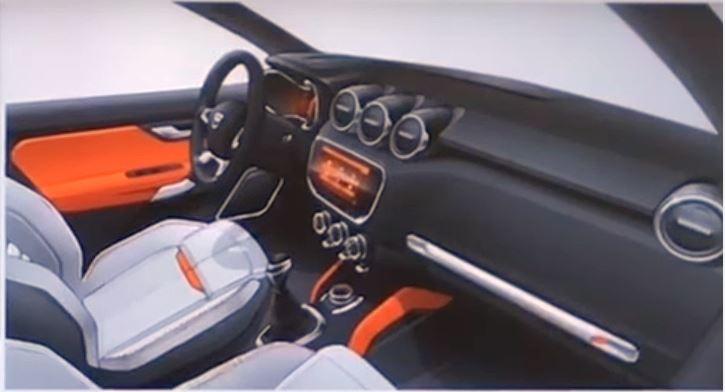 The 2018 Dacia Duster features a completely revamped interior in a two-tone theme. The new four-spoke steering wheel is borrowed from the facelifted Dacia Sandero. The dashboard, centre console, door panels, seats and switchgear - all are completely new. The touchscreen infotainment system (likely supporting Android Auto and Apple CarPlay) is now positioned higher up, providing quicker and easier access to the driver. The switches on the centre console have upper-facing readings/symbols also for the same reasons.
The Dacia Duster (Renault Duster) is redesigned inside-out for its second generation, but continues riding on the Logan/B0 platform. Latest reports say that the 1.2-litre TCe petrol and 1.5-litre dCi diesel engines will continue with upgrades. Previous reports indicated the Europe would receive a new 1.6-litre dCi diesel engine as a replacement for the 1.5-litre dCi diesel engine. Other options, varying as per the market, may include 1.5-litre H4K petrol, 1.6-litre 16V petrol and 2.0-litre 16V petrol. Officially released exterior images have confirmed the availability of a four-wheel drive system.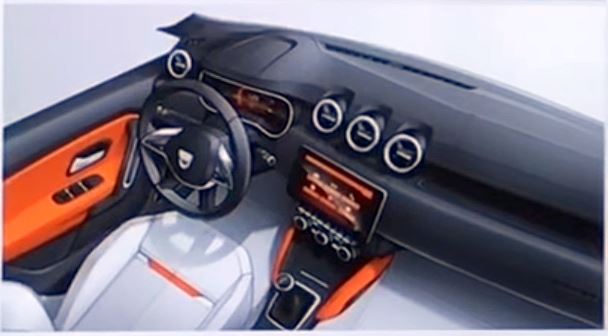 Also See: 2018 Dacia Duster vs. 2014 Dacia Duster – Old vs. New
The 2018 Dacia Duster should go on sale in first markets in early 2018. Its UK launch will take place in Spring 2018. The Renault-badged version for markets outside Europe should come later the same year. A report last year said that the new generation model will arrive in India in the H1 of 2019.
[Image Source: arenaIT]