Expected to arrive sometime next year.
The 2018 BMW X5 recently went to Denmark for road testing, where pro-street.dk managed to capture a spy video. The country's capital offers one of the best real-world conditions for testing its safety systems, and that's what BMW's testers were probably doing with the next-gen X5.
Spy media indicate that fourth generation BMW X5 (codename: BMW G05) will feature an evolutionary design and a body bigger than the current model. While the third-gen X5 shares its underpinnings with the second-gen X5, the fourth-gen X5 will ride on the new CLAR platform that forms the basis for the BMW 7 Series and the BMW 5 Series.
The CLAR platform uses carbon-fibre (BMW 7 Series), magnesium, aluminium and steel to offer high strength and rigidity while keeping the weight as low as possible. Thanks to this new platform, the new BMW X5 should be placed 100 kg lighter. The current model, depending on the configuration, weighs as low as 2,145 kg (X5 xDrive35i) and as high as 2,350 kg (X5 M).
Along with the regular four-, six- and eight-cylinder petrol and diesel engine options, BMW will offer a plug-in hybrid option in the next-gen X5 range. However, the iPerformance plug-in hybrid, like the M high-performance variant, should hit the markets a year after the launch.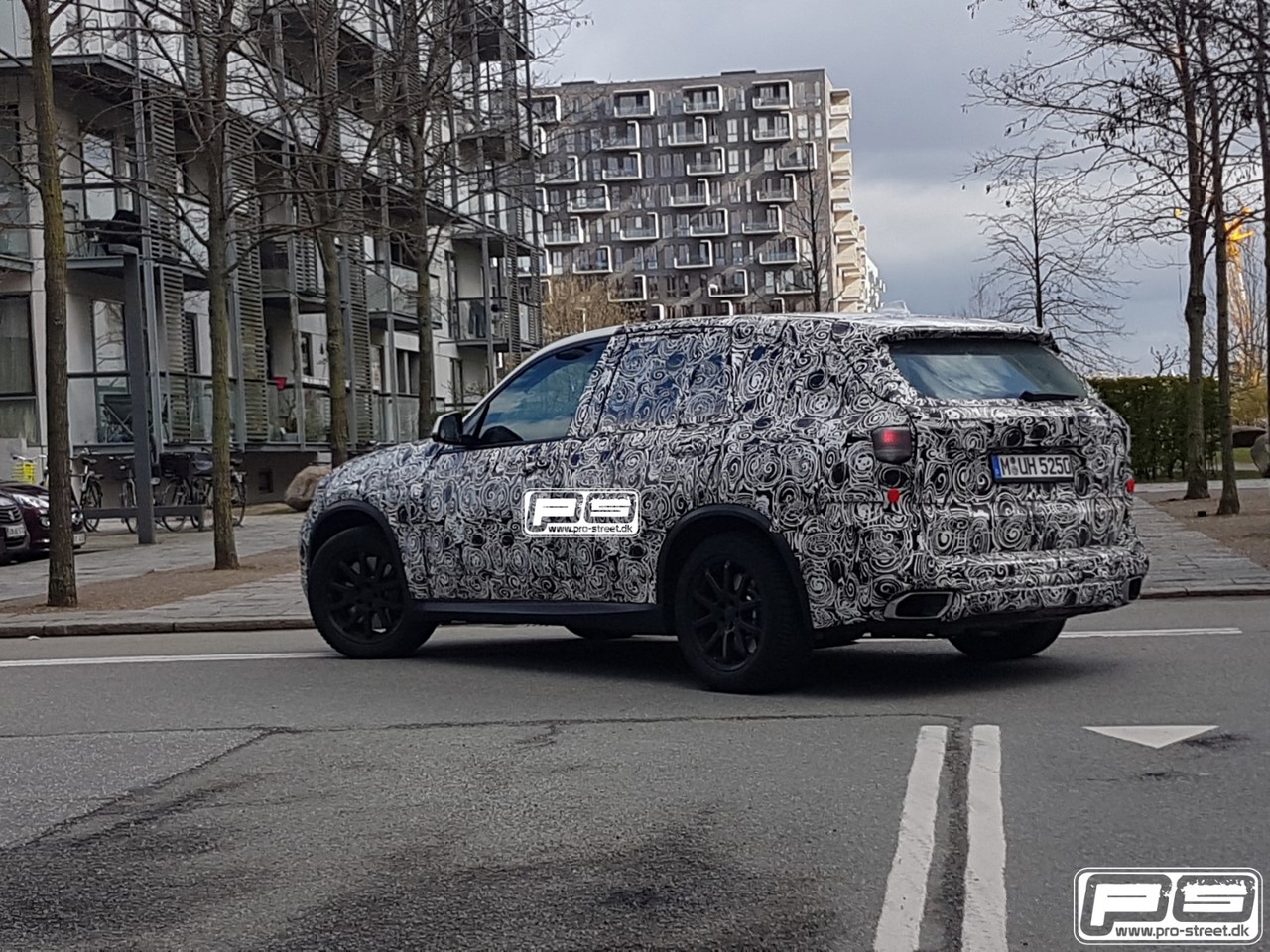 Also Read: 2018 BMW M5 (F90) to offer AWD, AWD Sport and RWD modes
The xDrive35i model will get replaced by xDrive40i powered by B58 3.0-litre inline-six petrol engine from the BMW 340i, while the xDrive35d will get replaced by xDrive40d powered by new B57 3.0-litre inline-six cylinder petrol engine, say reports.
The next-gen BMW X5 will be presented at an international motor show in 2018. Before that, BMW will introduce the next-gen BMW X3 towards the year-end.
[Media Source: Pro-Street.dk]