Mahindra has started working on the next generation 2017 Scorpio, even though the refreshed Scorpio on the current platform is yet to have its market launch. The next generation Scorpio will likely launch in 2016 and will be based on an all-new platform.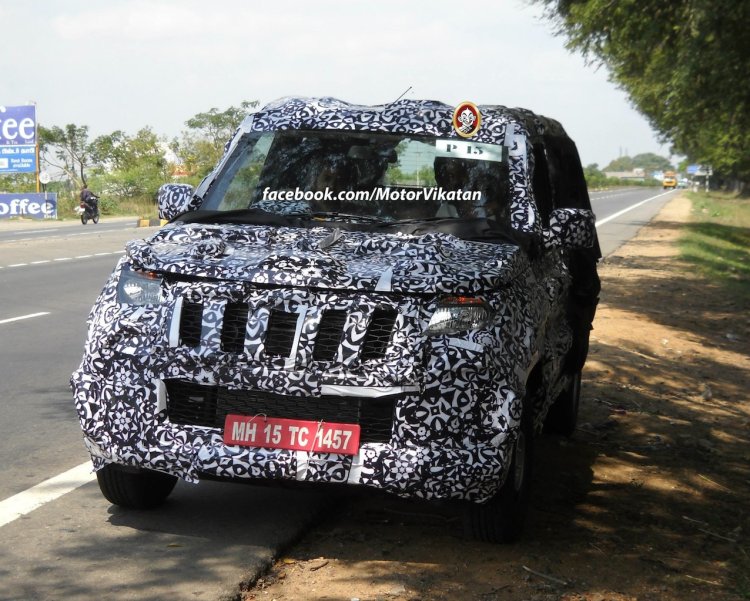 These spy pictures snapped by Motor Vikatan reader, Mr. Jeyavel, show an advanced prototype testing near Mahindra's R&D center in Chennai, Tamil Nadu. Though the test mule is heavily camouflaged, we notice an XUV-inspired front fascia, and the 5-bar grille reminds us especially of Mahindra's flagship.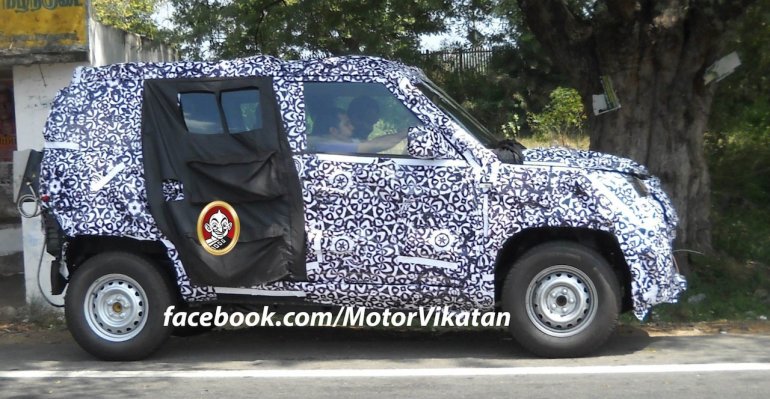 Towards the side, the new Scorpio seems to sport about the same wheelbase length as the current model, though the length of the bonnet is visibly reduced. This suggests that Mahindra engineers could have increased the passenger cabin space of the SUV, while keeping the exterior dimensions identical to the current model.
The rear picture shows a side hinged door which will accommodate the spare wheel of the SUV. Thanks to the lack of a rear bumper on this prototype, we are able to spot a differential indicating that the new Scoprio will have a 4x4 version, if not a standard rear wheel drive layout.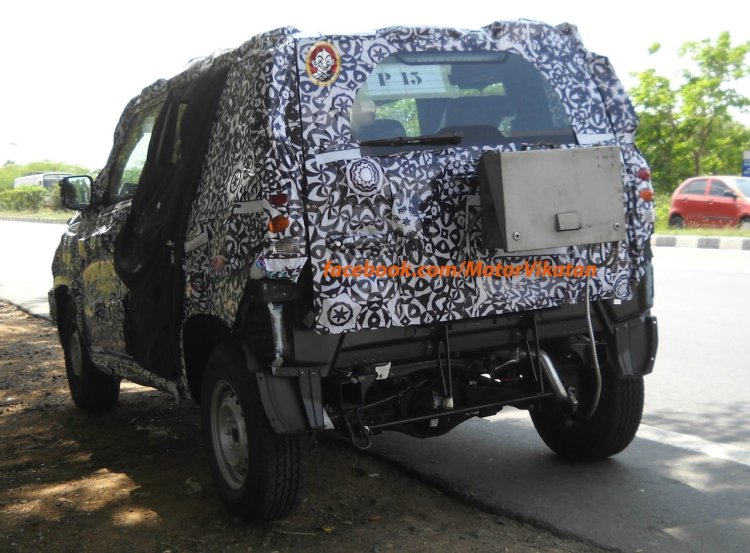 The new Scorpio is reported to be based on a monocoque chassis. As of now, the engines powering it remain unknown.
[Images from Motor Vikatan]