The Mahindra Scorpio Getaway is the pick-up truck version that gets more customers abroad.
New images of the 2017 Mahindra Scorpio Pik-Up (2017 Mahindra Scorpio Getaway) has come up on Facebook by Manoj Prabakaran in Lonavala. The new version of the Scorpio came out back in September 2014. However, the pick-up truck still continues to be based on the previous generation Scorpio.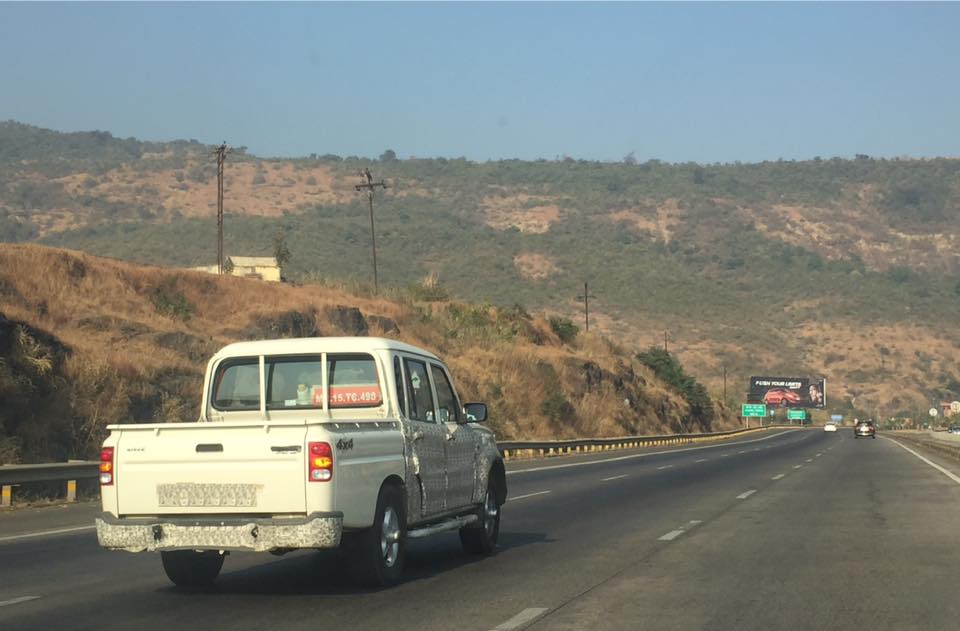 If the Scorpio Getaway moves to the new Scorpio's platform, there would be significant gains. The Scorpio's hydroformed chassis is lighter, stronger and stiffer than the current model's. The wider frame will improve high-speed stability and turning circle radius, while the redesigned front section will help improve the pickup's crash test rating.
A 4x4 sticker is also present in the mule signifying that it could be the top-end model on test. The powertrain will be the 2.2-litre turbocharged four-pot diesel mill which does duty in the Mahindra Scorpio. Coupled to a new generation 5-speed gearbox, the engine is capable of producing 120 bhp of maximum power and 280 Nm of peak torque on the SUV.
Other changes in the 2017 Mahindra Scorpio Getaway will include a facelifted front bumper, new headlamps and LED daytime running lights. Interiors will include a refreshed dashboard instrument cluster, steering wheel, centre console, HVAC vents and gear shift lever, and incorporation of a new infotainment system.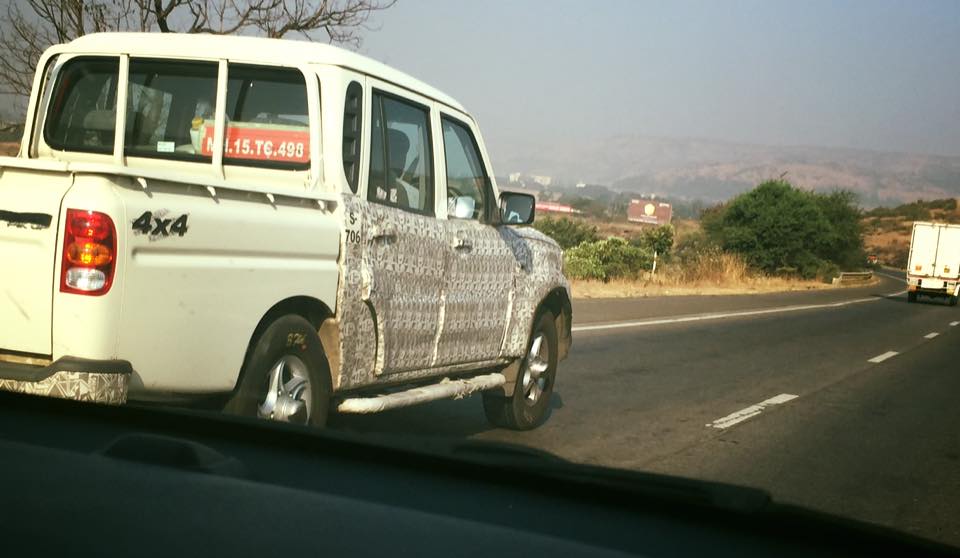 Expect the 2017 Mahindra Scorpio Getaway to get a small price bump when it comes out this year, while four-wheel drive availability will depend on the market sold.