Based on the new Civic's platform.
Based on spyshots, Indian Autos Blog's artist, Shoeb Kalania has created a digital sketch of the rear of the 2017 Honda CR-V, which is expected to debut later in the year or in early-2017.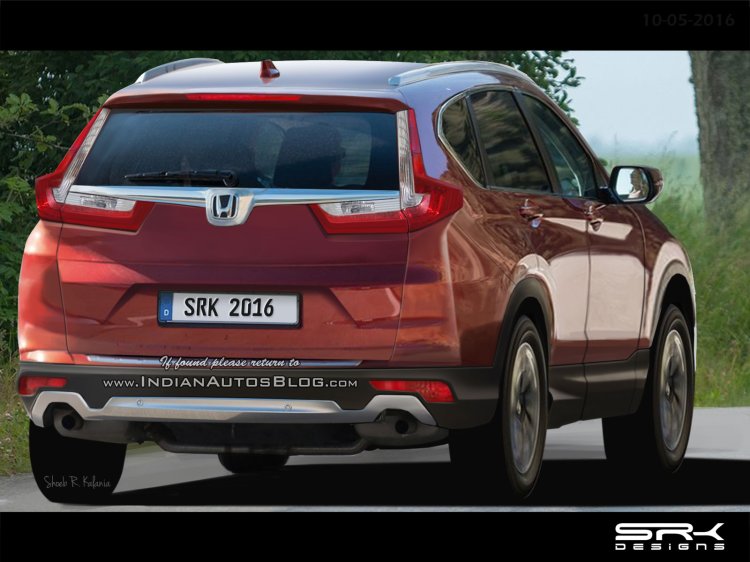 Though the silhouette looks similar to the current fourth-generation CR-V, the taillight design is now of an L-shape, and the taillights themselves are connected via a chrome strip. In a recent interaction with Indian Autos Blog, Mr. Atsushi Arisaka, Chief Engineer for the Honda BR-V development, explained how the brand perceives connected taillights as a stylish design feature (the Honda BR-V's taillights are connected too).
So far, Honda has confirmed that the 2016 Civic will lend its platform for the next generation CR-V. A recent report stated that the wheelbase of the SUV will grow by 80 mm to accommodate a third row of seats, a first on the CR-V.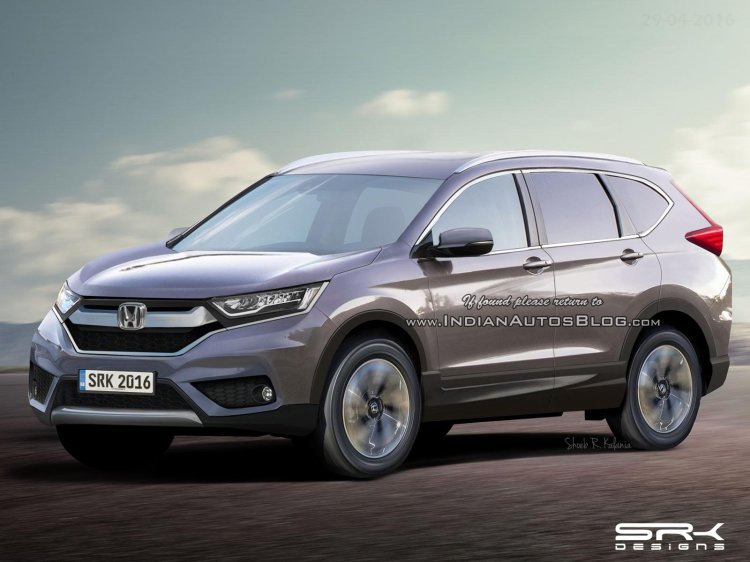 Under the hood, the 2017 Honda CR-V is expected to be powered by the downsized VTEC Turbo 1.5-liter unit, and the 2.0-liter VTEC Turbo is also a good possibility for the top-end variant with standard 4WD. The more powerful engine could also serve well for customers who seek increased towing capabilities from the SUV.
Also read: Honda BR-V - Features and Specifications 
As for its Indian launch, expect the new CR-V to arrive in the country within 12 months of its global debut. A report states that Honda Cars India will increase localization levels on the CR-V by up to 65 percent, indicating that prices would be competitive. A diesel option can't be ruled out for the Indian market either despite the negative diesel sentiment in the country.