Expected to feature an aero-efficient design.
Bugatti's most awaited successor to the legendary Veyron is currently undergoing development, which is rumored to be christened "Chiron"; paying homage to one of Bugatti's racing drivers, Louis Chiron.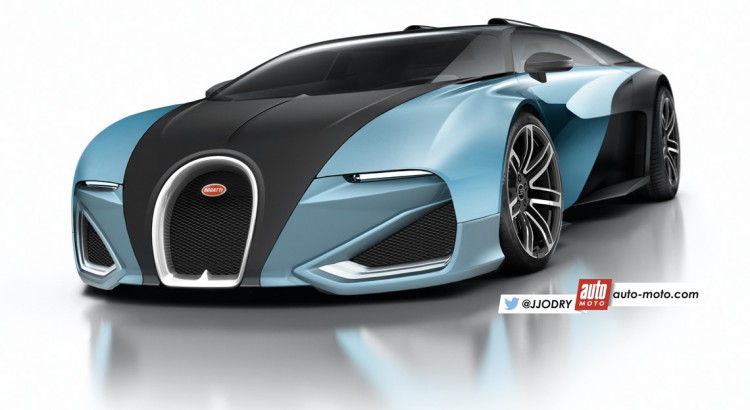 The Chiron will certainly feature a new design that is more aero-efficient than its predecessor, enabling it to reach a higher top speed than the record-holding Veyron SS (423 km/h). French website Auto-moto has come up with a speculative render of the Bugatti Chiron, which appears to be a small evolution over the Veyron's design. Expect larger air intakes to cool the W16 engine and a sleek design that can cut through thick air at speeds above 400 km/h.
The website has also rendered a possible interior of the upcoming Bugatti, which seems to draw design cues from the Bentley EXP 10 Speed 6 Concept. Given that Bugatti is aiming to marry extraordinary performance with finest luxury, the interior is sure to feature exotic leather and materials that can be fully customized for a prospective client.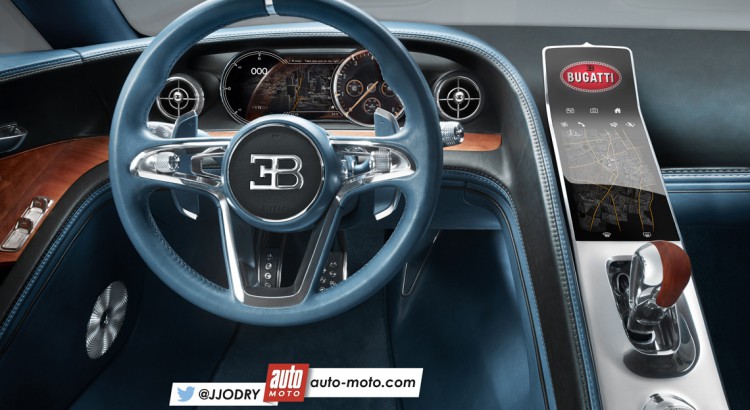 At the Volkswagen Group Night in Shanghai last month, Bugatti had confirmed (sort of) that the 8.0-liter W16 engine will be retained in the Chiron. It will be revised with new tech and components, as the engineers are aiming to extract no less than 1500 hp from the engine, reportedly.
With the powerful engine and aerodynamic body work, Bugatti is looking to achieve a whopping 463 km/h top speed for the Chiron, which eclipses the record set by the Veyron SuperSport.
Also Read: Bugatti Veyron Grand Sport Vitesse La Finale unveiled
Bugatti is expected to unveil the Chiron in 2016. Similar to the Veyron, it will be built in limited numbers at Bugatti's production facility in Molsheim, France.
Bugatti Veyron Grand Sport Vitesse Les Legendes "Ettore Bugatti" - Image Gallery
[Source: Auto-moto]