Lot of influences expected to come from the new 7 Series.
The 2017 BMW 5 Series (Codename - BMW G30) will be arriving next year and has been caught testing numerous times already. The latest pictures comes from California courtesy of Automobilemag.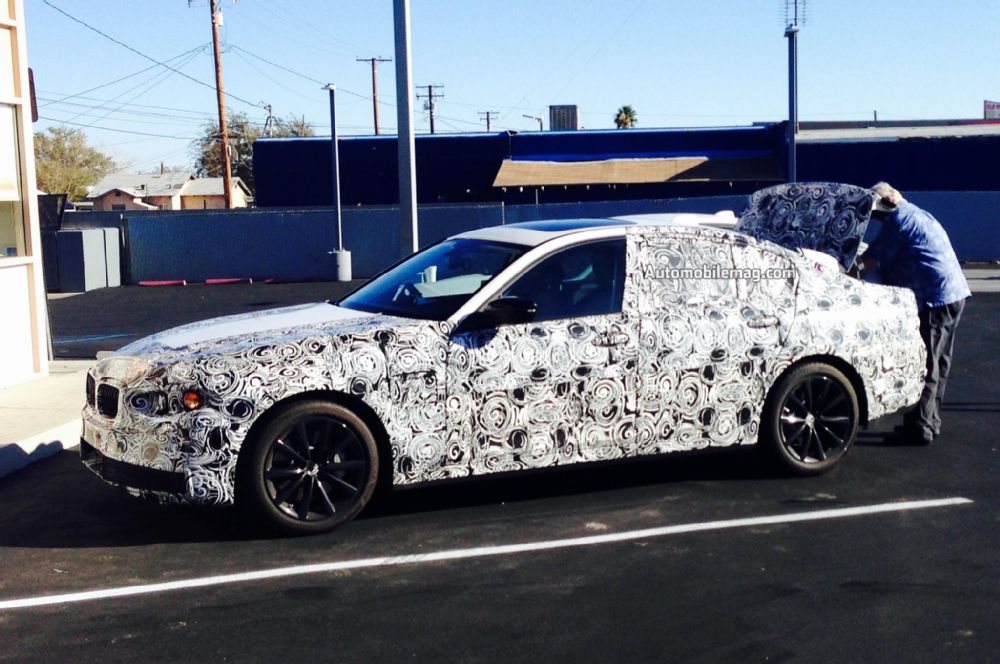 The test mule caught testing was wearing heavy camouflage but even then, one can make out that the overall shape is similar to the current generation.
The interior has not been snapped but a new report said that all upcoming BMW cars will be receiving the finesse and luxury of the flagship 7 Series. Previous spyshots have revealed a standalone iDrive infotainment system, updated instrument cluster and a 7 Series-inspired steering wheel.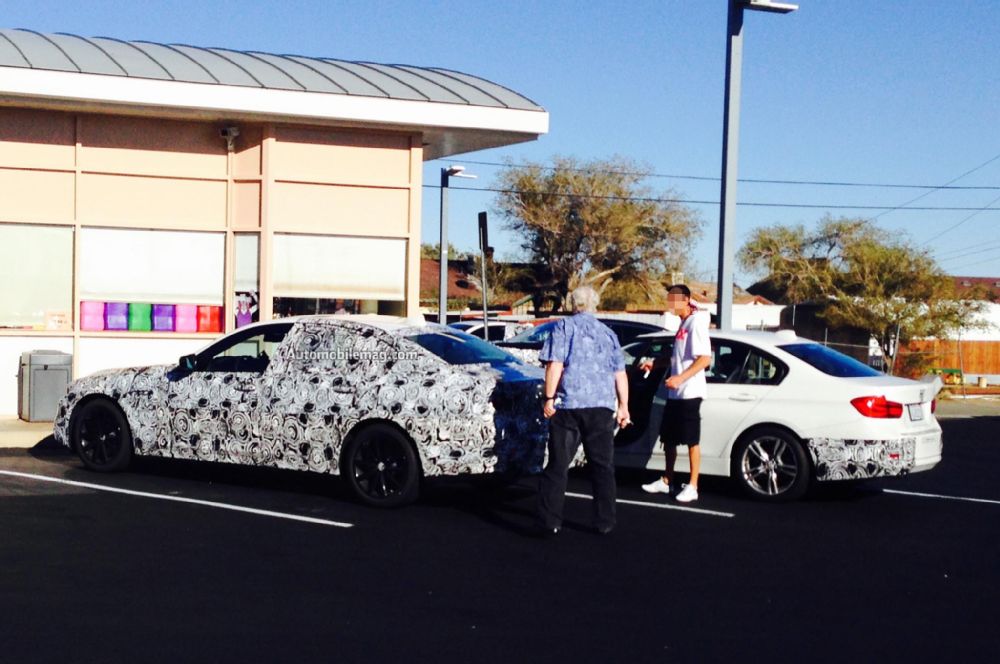 The upcoming luxury sedan will be based on the CLAR platform, also from the 7 Series, that has a mixture of carbon-fiber and aluminium for better weight reduction and rigidity. Engines expected under the hood are four-cylinder turbo, six-cylinder turbo and a turbocharged V8 producing power figures estimated at 250 hp, 350 hp and 475 hp respectively. An early report in 2013 indicated that BMW could introduce a three-cylinder diesel engine on the G30.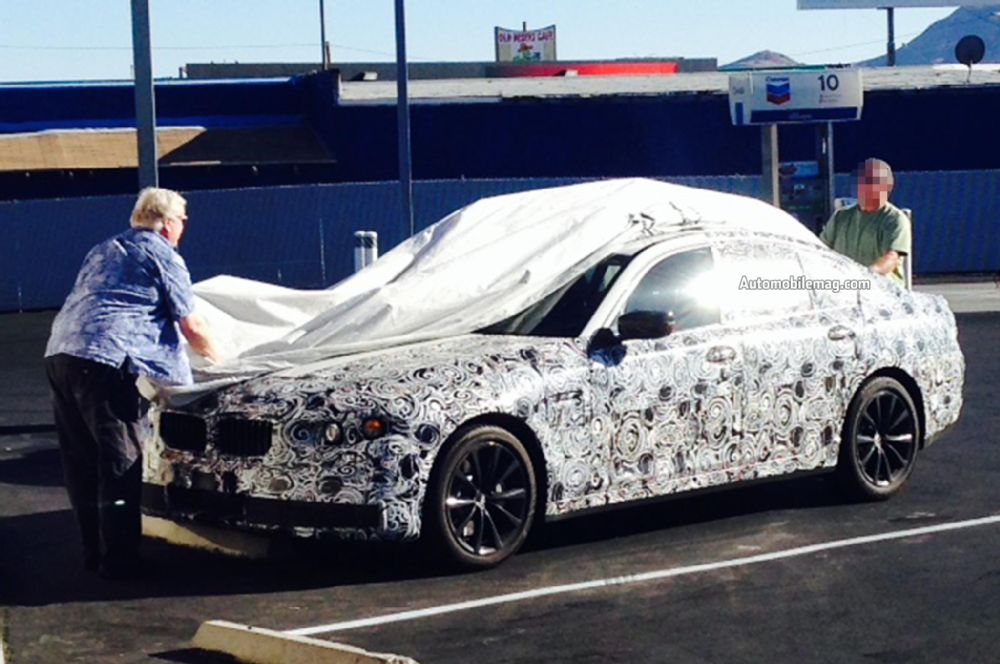 The new BMW 5 Series will be unveiled in the second half of 2016.
[Source: Automobilemag]