Will reportedly debut in October 2016.
The 2017 BMW 5 Series is just weeks away from its world debut. Prior to the car's official unveiling, BMW offered select journalists an early drive, and based on pictures of the prototype, AutoBild has created accurate renderings, offering the closest look at BMW's business sedan.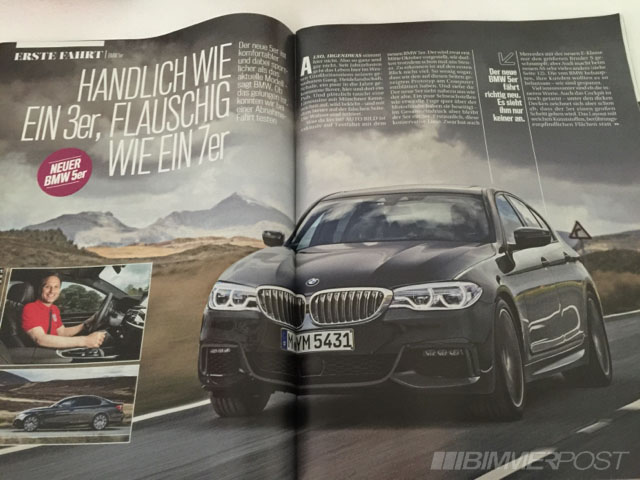 Moving to its seventh generation, the BMW 5 Series will undergo an evolutionary redesign with cues borrowed from the sixth generation BMW 7 Series introduced last year. The model range will include the 5 Series Sedan (BMW G30), 5 Series Touring (BMW G31) and 5 Series Gran Turismo (BMW G32). The Touring version may be introduced early next year, followed by the Gran Turismo version going official at the 2017 Frankfurt Motor Show late next year.
The next-gen BMW 5 Series will share the CLAR (CLuster ARchitecture) rear-wheel drive platform with the BMW 7 Series, and would be 100 kg lighter compared to the current model. The 2017 BMW 5 Series will be available with an array of petrol and diesel engines with displacements falling between 2.0- to 4.4-litre.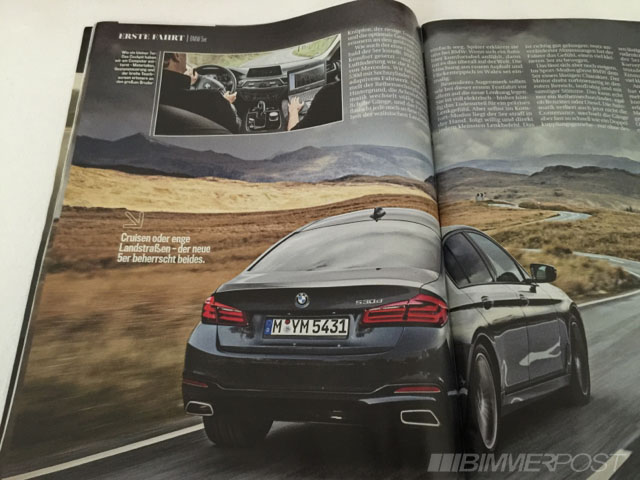 Also See: 2017 BMW 5 Series to feature Remote View 3D – Video
Sometime in 2017, along with new body styles, BMW is expected to debut two other derivatives of the redesigned BMW 5 Series. These would be the BMW 5 Series iPerformance plug-in hybrid and the sixth-gen BMW M5 (BMW F90). The standard sedan version will likely go on sale in first markets in early 2017, and reach India in mid-2017.
[Image Source: BIMMERPOST]