Could pack a 2.0-liter petrol motor paired to an electric drivetrain. 
Mr. Frederic Ramon of Autoplus has snapped a 2017 BMW 5 Series featuring a production-spec exterior in Munich. Upon closer notice, it has "Hybrid Test Vehicle" stickers on the rear bumper and doors, suggesting that the model on test could be the 2017 BMW 540e variant.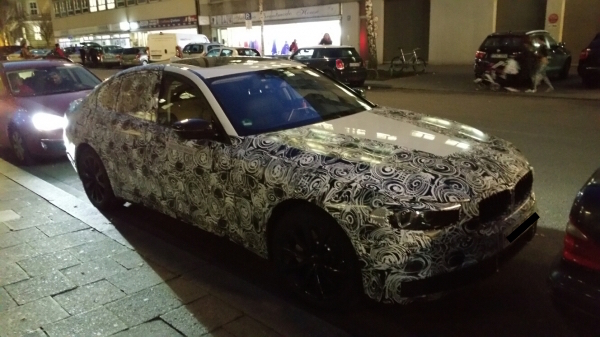 The plug-in hybrid drivetrain is likely to be sourced from the 2016 BMW 7 Series (BMW 740Le, to be precise), which combines a 2.0-liter TwinPower turbocharged four cylinder engine with an electric motor that gives it a combined output of 326 hp.
The 5-Series plug-in hybrid could offer three drive settings. First is the Auto eDrive, where the engine power is boosted by the electric drive during acceleration providing quick bursts of speed. The Max eDrive mode gets the car running in pure electric mode with a maximum speed of 120 km/h and a maximum range of up to 40 km. The last is the Battery Control mode which maintains the battery's state of charge so as to conserve for all-electric driving.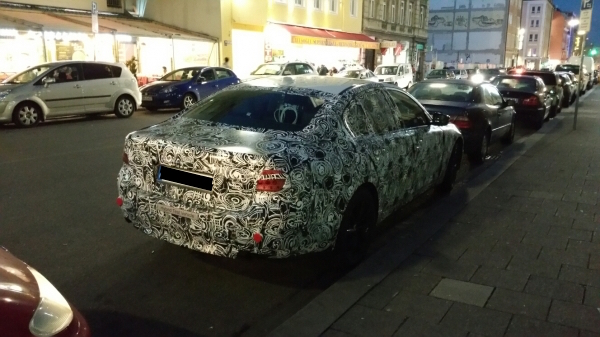 Also Read: BMW X1 long-wheelbase version leaked in patent images
The next BMW 5 Series will make its world debut at the 2016 Paris Motor Show. A digital debut can be expected in the second half of 2016, and sales in first markets should open in late-2016 or early-2017.
BMW 740Le plug-in hybrid - Image Gallery
[Source - Reporter.AutoPlus]