Will be based on new CLAR platform.
A new spyshot of the next generation BMW 5 Series sedan has surfaced online courtesy of reader, lajefferrari, featuring expected design updates that draw cues from the 2016 BMW 7 Series.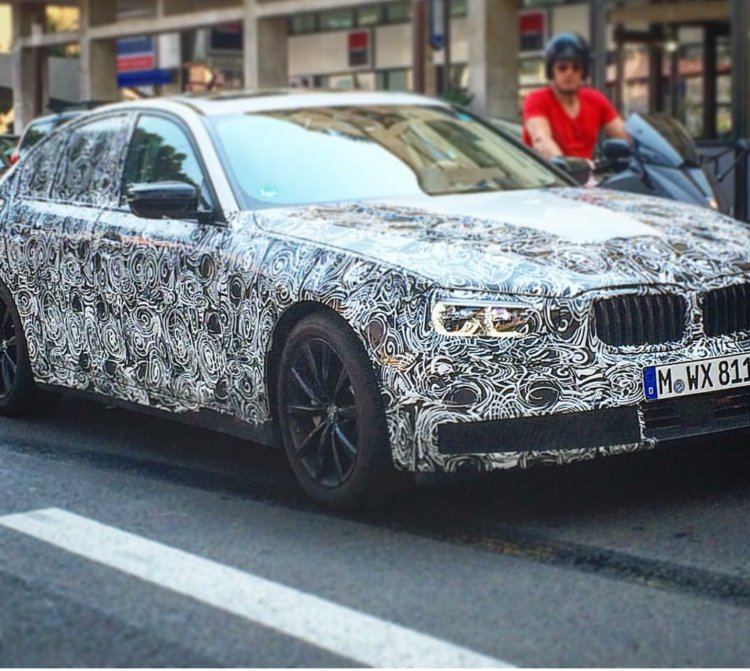 The 2017 BMW 5 Series will be based on the CLAR platform, which made its debut in the 2016 BMW 7 Series. It could feature carbon fiber in some portions of the body construction for lighter weight and better strength. As for equipment, reports suggest that it will be as feature-packed as the BMW 7 Series, and could feature standard air suspension with automatic adjustments being made depending on the road condition detected (similar to Merc's Magic Body Control).
It could also get the touchscreen iDrive 5.0 infotainment display with support for hand gestures, a simpler and well appointed interior with new materials and leather upholstery. Also Read: BMW M2 to be unveiled in October
Under the hood, BMW will offer a fuel efficient range of four cylinder petrol and diesel engines, and a straight six twin turbo unit. Reports claim that the next generation BMW M5 will output over 600 hp from a V8 engine. A plug-in hybrid variant with a 4 - or 3 - cylinder engine paired to an electric motor(s) is likely to be offered as well
As for the Indian market, the BMW 5 Series is one of BMW India's highest selling  cars in the luxury car segment, which is locally assembled at their plant in Chennai. The next generation model will likely follow suit when introduced in India.
BMW 5 Series (Current generation) - Image Gallery