The next generation 2016 Toyota Prius will go on sale next year and this rendering from Car Sensor tries to imagine the design of the hybrid car.
The new Prius will in fact retain the 'wedge-like' exterior shape seen in the current car, though it will ride on a completely new platform called TNGA (Toyota New Global Architecture). The TNGA, which is Toyota's answer to VW's MQB, will also underpin successors to the Innova and Fortuner.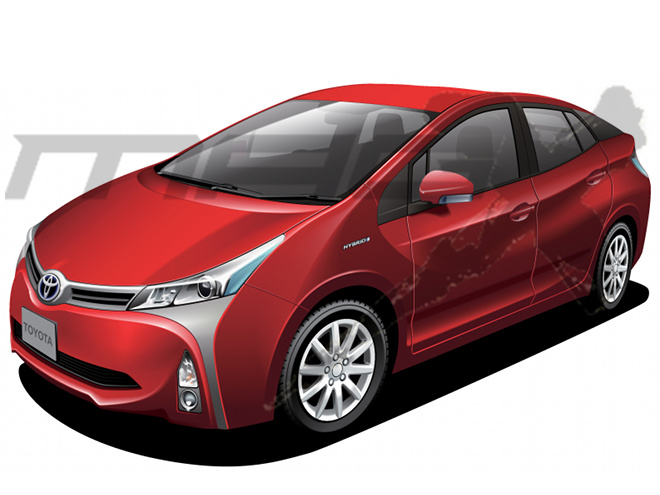 The new Prius, as this rendering envisions, would get a frontal design similar to newer Toyota models such as the Corolla and Yaris. Toyota's global design head, Tokuo Fukuichi, was quoted saying that the new Prius will have a 'winning formula' for its design.
Mechanically, the 2016 Prius will feature a newer version of Toyota's Hybrid Synergy Drive. Reports claim that the new Prius will have substantially low CO2 emissions combined with better efficiency. A 1.8-liter petrol engine would continue to power the front wheels of the car, while the rear wheels would get an electric motor.
This would make the Prius a 4WD, giving it better stability in slippery conditions. The electric 4WD system will work only at limited speeds, but would give the Prius much-needed traction.
[Image from Car Sensor]