With Toyota having announced the 2016 Fortuner in Thailand and Australia yesterday, here's a look at how the second generation SUV fares against its predecessor.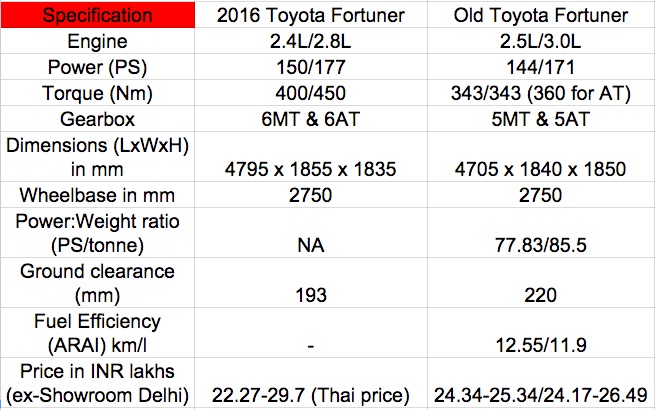 In terms of dimensions, the 2016 Fortuner is 90 mm longer and 15 mm wider than the older Fortuner. It is also 15 mm shorter in height, though engineers have managed to retain the 2,750 mm wheelbase. The Thai-spec Fortuner has a ground clearance of 193 mm, whereas the Indian-spec Fortuner (older model) puts 220 mm between its underbody and the road surface. It is to be noted that apart from local market specifications, the way in which ground clearance is measured could also differ (European Arc method and a government specified norm).
The 2016 Fortuner swaps its 2.5- and 3.0-liter diesel engines for more modern 2.4- and 2.8-liter units from the new GD engine family. While the displacement has come down, the 2016 Fortuner produces more torque and power than its predecessor, 6 PS more in case of power and between 57-90 Nm more in torque.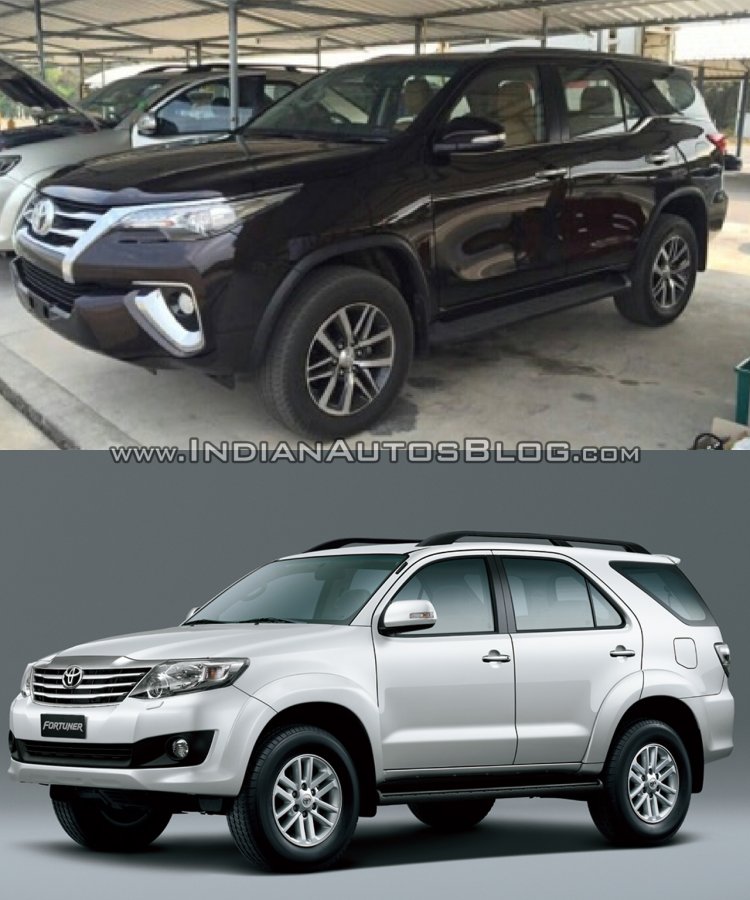 Further, the older 5-speed manual and automatic transmissions are replaced with modern 6-speed units, which should deliver better fuel efficiency as well.
The Fortuner's Thai price is more-or-less the same as its predecessor. However, Toyota is offering a lot more features on the 2016 model, such as LED headlights, 7 airbags, electronic safety aids, a powered tailgate and paddle shifters to name a few.
An Indian market launch of the 2016 Fortuner should take place next year.