Will likely go on sale in Europe in H2 2016.
Despite the confirmation from Mr. Matthias Muller, ex-CEO and ex-President of Porsche (now Volkswagen CEO), the second generation Porsche Panamera wasn't unveiled at the 2016 Geneva Motor Show. The coupe-styled luxury saloon is still being tested around the world and in the latest, spy shots have emerged from China and Netherlands, showing the car with low camouflage.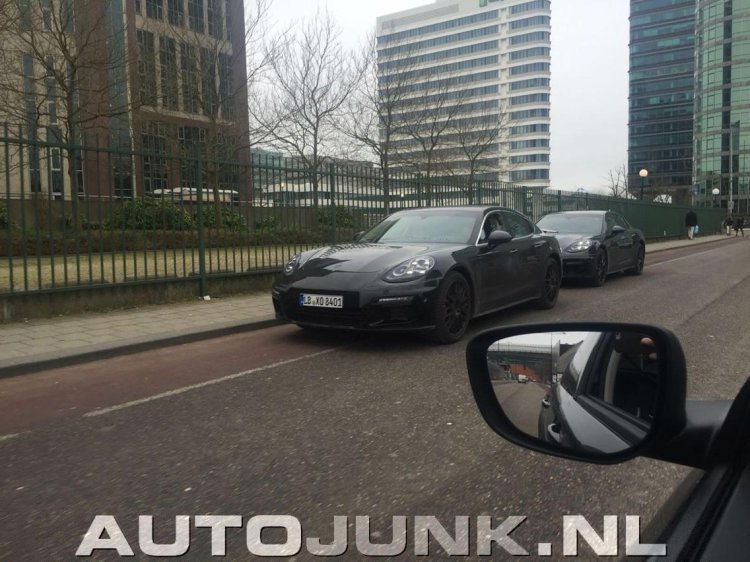 Porsche has been testing the 2016 Panamera with fake exterior elements to conceal the design but one thing's certain -  the car's design will be an evolutionary change. In the second gen, there will be a 5-door shooting brake version as well, with design derived from the Porsche Panamera Sport Turismo concept.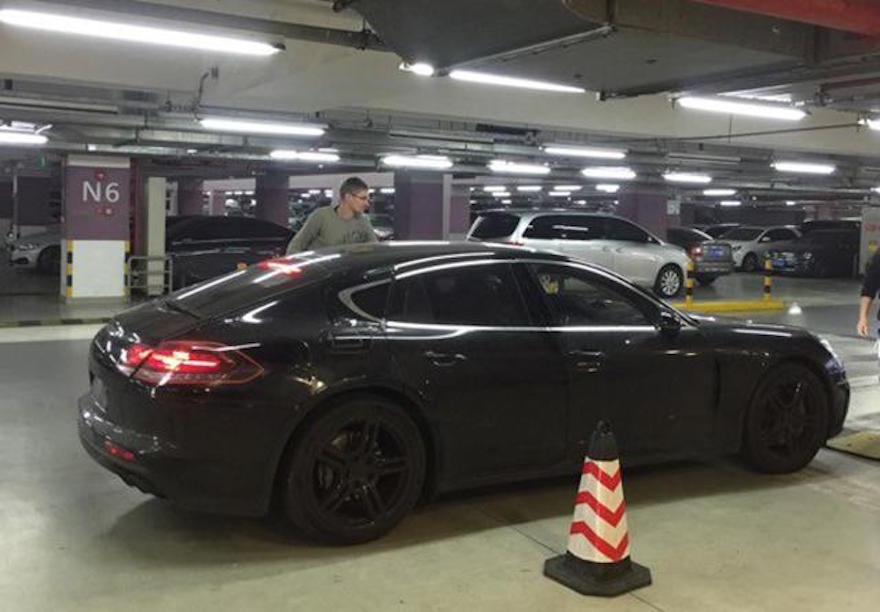 Also Read: Porsche 911 R – Geneva Motor Show Live
The 2016 Porsche Panamera will be based on the Volkswagen Group's MSB (Modularer Standardantrieb-Baukasten) front-engine, rear-wheel drive platform. It will be around 90 kg lighter compared to the current-gen Panamera, and come with turbocharged V6 and V8 petrol and diesel engines, as well as a plug-in hybrid powertrain. Drivetrain layout choices will likely include rear-wheel drive and all-wheel drive while the transmission options should include 7-speed PDK and 8-speed Tiptronic S.
The next-gen Porsche Panamera is expected to go on sale in Europe in H2 2016.
[Image Source: Autojunk.nl]