Could follow immediately after the Toyota Land Cruiser facelift.
A set of pictures depicting the facelift of the Toyota Land Cruiser have leaked online, revealing a re-designed front end, updated features, and new interior color options. Now, Carsensor has come up with render with the changes that its more expensive cousin, the Lexus LX570, will have, when it arrives in the market.
The Lexus LX570 was last updated in 2012, featuring a subtle spindle grille and small changes. The second facelift could give it a more angular and striking spindle grille, while the lower fascia will be updated with new fog lamps. The headlamps could undergo a slight re-design with new LED DRLs, and the taillamps will get the full LED treatment.
Like in the Land Cruiser facelift, the LX570 could also get a slightly updated interior. In the former, the updates features were an all-new center console with a larger infotainment screen and buttons that are better recessed on the console, as well as a new white-on-black instrument cluster. The images also show the interior customization options, though that may differ between the Lexus and the Toyota.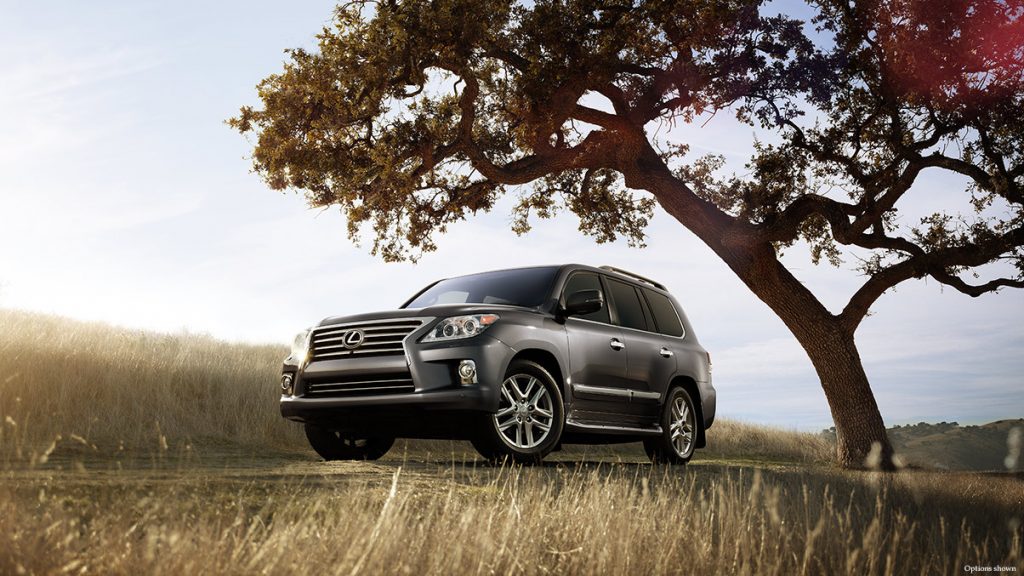 The current Lexus LX570 is powered by a 5.7-liter V8 petrol engine producing 362 hp at 5600 rpm and 530 Nm @ 3200 rpm. While the Toyota LC will reportedly offer the 2.8-liter diesel engine from the new "GD" family of engines, the facelifted Lexus LX570, given its premium positioning, will likely retain the V8 engine as a single option, paired to a six speed automatic transmission and 4WD as standard.
Also See: Lexus GS F – 2015 Geneva
It's unclear when exactly Lexus will launch the LX570 facelift. Its less-expensive counterpart, the facelifted Toyota Land Cruiser, will be unveiled in August, reportedly.
Lexus LF-SA Concept- Image Gallery (Unrelated)
[Source: Carsensor]