On sale in the Korean market.
The India-bound next-generation Hyundai Elantra has been spied in Atlanta, USA with reasonably heavy padding, courtesy Carscoops. The US-spec of the sedan will be showcased at the upcoming Los Angeles Motor Show, reportedly.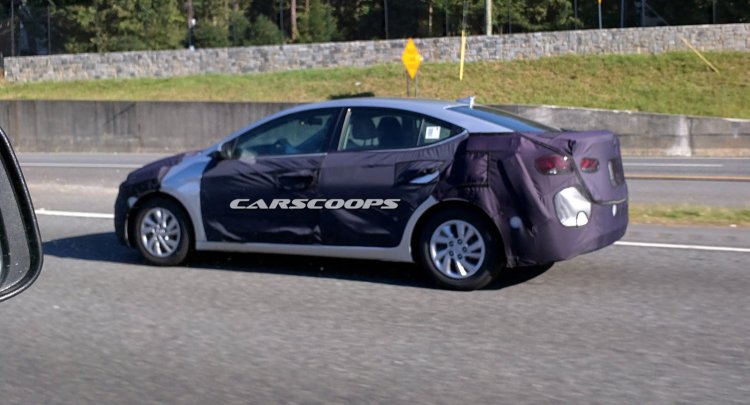 The sixth-generation 2016 Hyundai Elantra was unveiled in its home market of South Korea earlier this year. Hyundai Korea has plans to sell close to 50,000 units in the domestic market in its first year, double sales to around 110,000 in the second. A heavy focus on exports has allowed it to target close to 590,000 units in the first year for exports.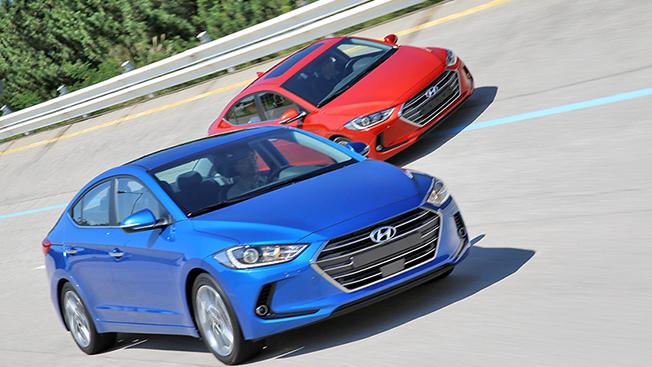 The sedan is an evolution over its predecessor, with improvements seen in a design that improves aerodynamics, and thus fuel efficiency. 53 percent of the sedan is built using advanced high strength steel. A special focus has been placed on reducing NVH levels.
Carscoops reports that for the US market, the company is likely to fit in two petrol-powered four-cylinder engines. While no particular details have been revealed yet, Hyundai has confirmed an upgrade in power in comparison to its present 1.8-liter engine making 148 hp and 2.0-liter engine making 175 hp.
[Spyshots from CarScoops]