The new BMW X1 makes the controversial jump to front-wheel-drive.
Following its unveil on June 3, the next generation BMW X1 (F48) will make its public debut at the 2015 Frankfurt Motor Show, and is all set to replace the aging first generation BMW X1 (E84). Unlike the outgoing model, the new BMW X1 is the first model in BMW's X Series range to ride on the company's newest UKL FWD platform.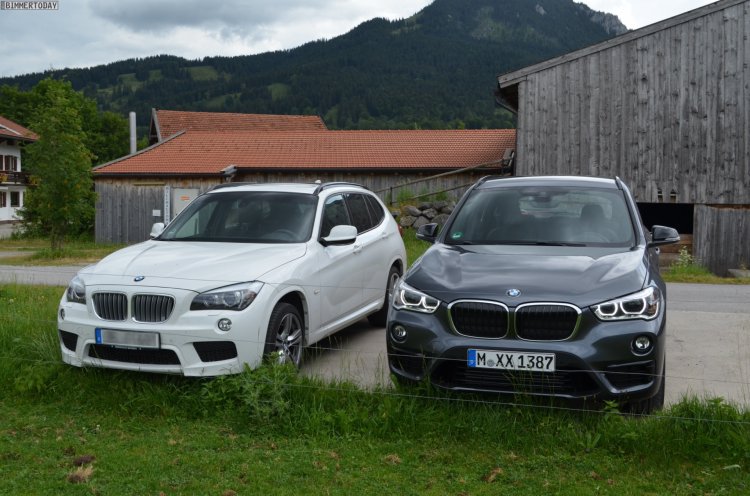 Courtesy of Bimmertoday, a slew of images have surfaced online, which compares the latest BMW X1 with the outgoing model under sunlight. Note that the older BMW X1 is fitted with M Performance body kit, while the new one features the standard kit.
The new BMW X1 keeps the basic low-slung crossover silhouette, and makes an evolutionary step forward with respect to exterior design. BMW has re-designed many key elements as well as upgraded the exterior tech to give it a fresh new look.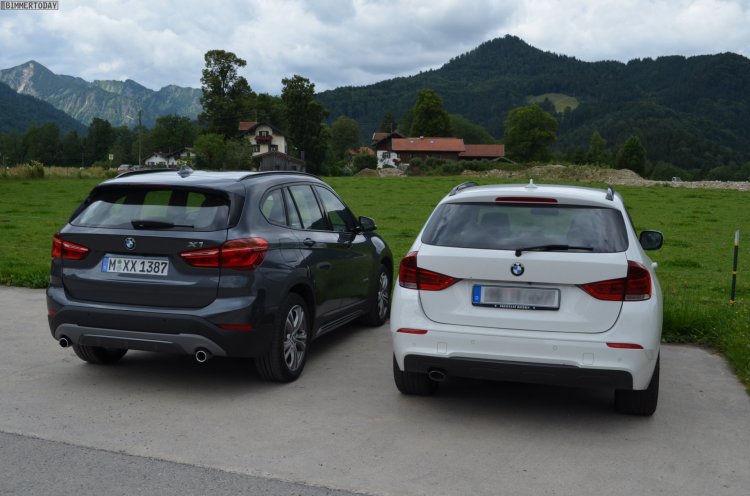 The new BMW X1 measures 4,439 mm in length, 1,821 mm in width, 1,598 mm in height and 2,670 mm in wheelbase. While the overall length is 36 mm shorter than the outgoing model, it has grown 21 mm wider and 53 mm taller, which translates to larger interior space and better road presence.
Powering the 2016 BMW X1 is a range of four-cylinder petrol and diesel units with BMW's TwinPower Turbo technology. The company claims that the new X1 boasts of a 17 percent reduction in fuel consumption and CO2 emissions, thanks to the revised engine lineup and the UKL platform, which has allowed engineers to shed 135 kg from its predecessor, thus weighing a mere 1,430 kg.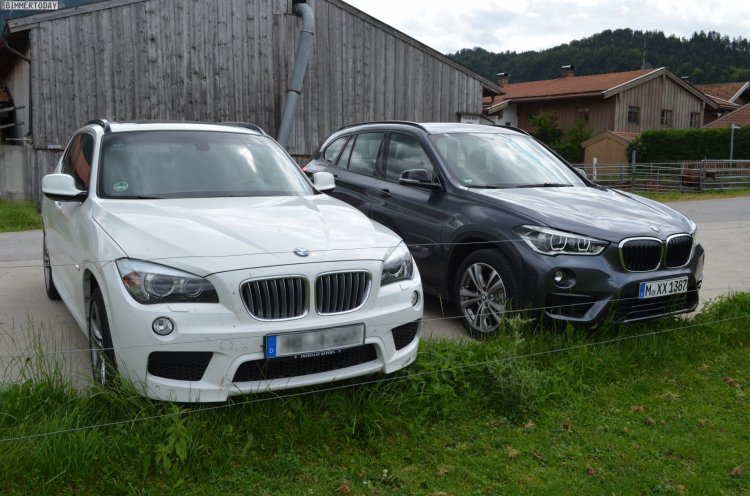 For the Indian market, the X1 (still unconfirmed) should pack a 2.0-liter four-cylinder diesel unit available in three ratings: an X1 sDrive18d with 150 hp/330 Nm, X1 sDrive20d with 190 hp/400 Nm, and an X1 xDrive25d with 231 hp/450 Nm. The fuel consumption (NEDC cycle) and emission for the three engines are rated at 29.29 km/L and 109 g/km, 24.49 km/L and 128 g/km, and 24.02 km/L and 132 g/km, respectively.
Also Read: 2016 BMW 7 Series to launch in Q4 2015 – China
The 2016 BMW X1 is likely to make its Indian debut in the first half of 2016.
[Source: Bimmertoday]