The next generation 2016 BMW 7 Series is now out testing across Europe. These images are courtesy of Auto Plus reader Thierry. The prototype was spotted testing near Montmélian, France.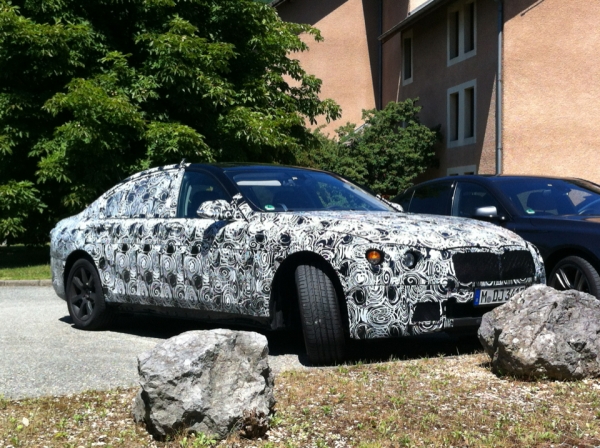 We must mention that the body being used is that of the current 7 Series long wheelbase. It seems that the design of the new 7 Series has not been finalized and may be pending approval. Should be interesting to see the design language on the new Beemer considering that from now until 2015, the only other BMW scheduled for a replacement is the X6 apart from the 7 Series.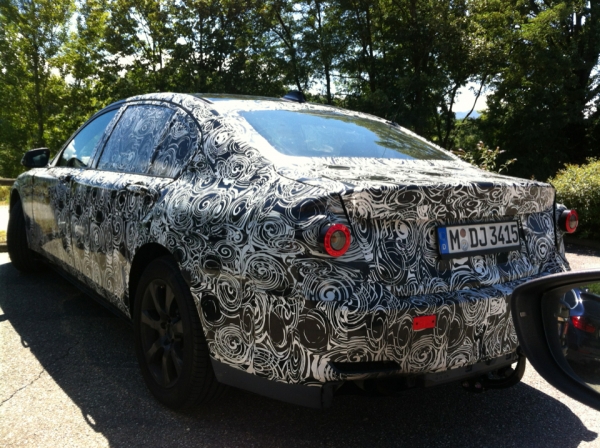 Codenamed the G11, the new 7 Series is expected to be a tad longer than 5 meters in length. A long wheelbase version would also be introduced simultaneously.
One of the key areas where BMW is concentrating now is in weight, or rather the lack of it. While the performance oriented M3 and M4 are expected to feature a lot of carbon fiber to reduce their weight, the same is being applied for the flagship model as well. It is reported that the new 7 would be lighter than the current 5 Series!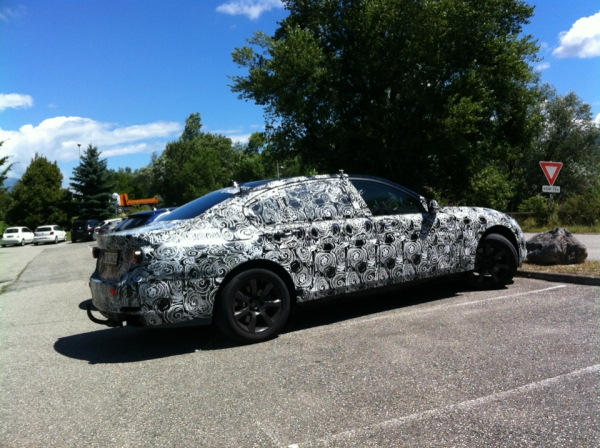 Like the 2014 Mercedes S Class which went on sale weeks ago, the new 7 Series is expected to show progress in the field of autonomous driving.
BMW has already developed their equivalent of DISTRONIC PLUS and STEERING ASSIST. Herbert Diess, the development head, says that his new car would be the most technologically advanced BMW in history!
We would expect to see the 2016 7 Series at the 2015 Frankfurt Motor Show.
[Images from Auto Plus]