First cosmetic update for the 1 Series since the launch in 2011.
The facelift of the BMW 1 Series has popped out early, thanks to a blurry scan of the new AutoBild magazine cover. The issue will be out later today as BMW has planned to reveal the car officially before the end of the day.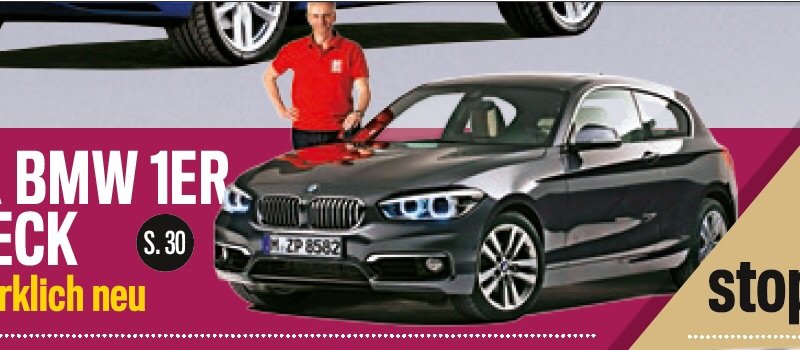 BMW confirmed the reveal and teased the car in a video that shows the new 1 Series' headlamp.
The low resolution image cropped from AutoBild establishes that the mid-cycle refresh is getting 2 Series inspired headlamps that are slimmer (LED unit optional), a smaller grille, a new chin and new foglamp enclosures with a chrome tinge.
Reports say that the car will also receive the 1.5-liter three-cylinder petrol and diesel engines on the 116i and 116d entry-level variants, borrowed from the Mini. Earlier reports said that the car's iDrive infotainment would also be updated.
[Can't see the video above? Head to Youtube.]
The 1 Series, launched in India in 2013, comes to India through the CKD route and an educated guess is that it will launch locally by the end of the year. Currently sold with a 2.0-liter diesel and 1.6-liter petrol engine, expect the duo to be retained, whether or not the 1.5-liter engine is imported.