A couple of days ago, VW announced that it will debut the 2015 model year Jetta at the upcoming New York Auto Show which commences for the press on April 16. VW said in its press release that the "new Jetta will feature a refreshed exterior, improved fuel economy and a host of new safety and technology features".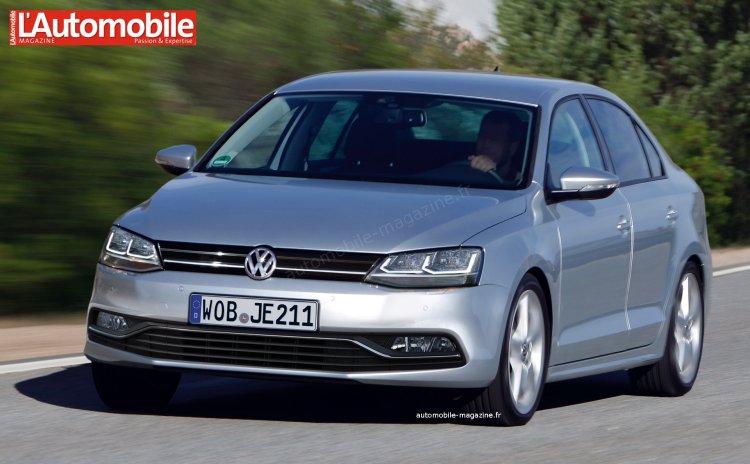 This rendering courtesy of Automobile Magazine imagines what the refreshed Jetta could look like. The front bumper is inspired by new VW models such as the Golf Sportsvan and the refreshed Polo in that the foglight enclosures are redesigned with a chrome strip connecting them. The headlights get different mirror elements, and presumably VW will extend the Jetta LED lighting technology.
For the American market, the refreshed Jetta will see the introduction of the four-cylinder 2.0-liter TDI engine, the same motor found in the Jetta sold in India. For the American market though, this engine will be slightly retuned to produce 10 hp more at 150 hp. Though built on the same platform, the American Jetta features a cheaper steering and suspension system, compared to the European version that is assembled in India.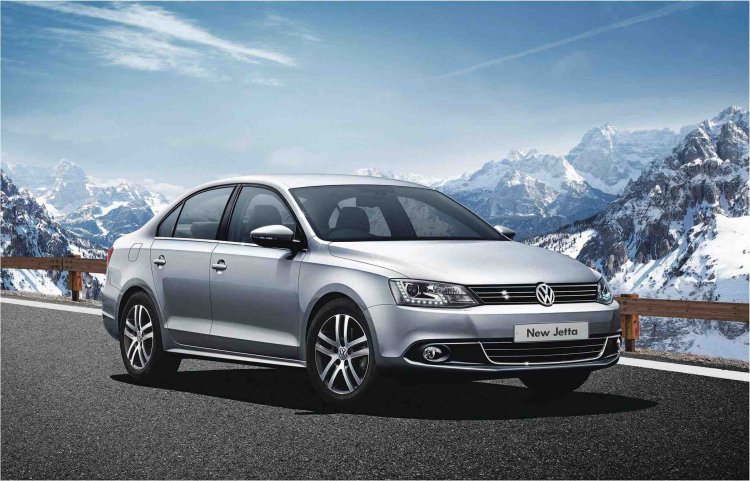 In October last year, VW India launched a minor update on the Jetta which saw the inclusion of LED infused daytime running lights integrated in the headlight cluster. There were no mechanical or feature changes, though dual-zone climate control (earlier available only on the top-end trim) was extended to the base variants of the sedan.
[Image from Automobile Magazine]