Volvo engineers have been spotted testing the 2015 Volvo XC90 that is to launch later this year in Europe, in the backdrop of the Eiffel Tower, the world's most popular monument.
These photographs were shot by BlogAutomobile.fr's reader Mr. Erwan M.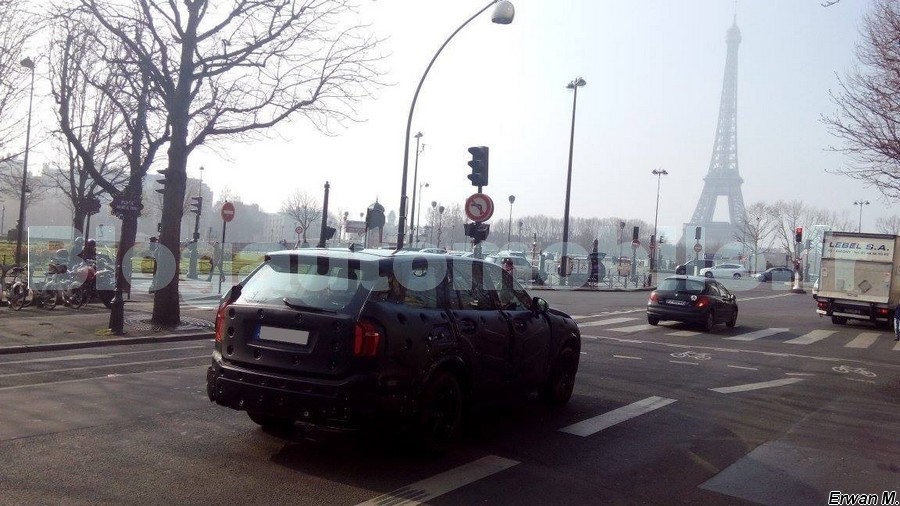 Yesterday we had a spyshot gallery of the 2015 XC90 prototype styled similarly to the Volvo Concept XC Coupe (with T-Shaped headlamps) showcased at the previous Detroit Auto Show. The XC90 is an all-new car carrying forward nothing from the current XC90 that was developed in the era of Ford's ownership. The new XC90 is based on the Scalable Product Architecture (SPA) that Volvo has developed from scratch, and gets Drive-E four-cylinder engines that puts an end to Volvo's dependency on Ford powertrains.
All Volvo models (except the XC90) can be ordered with a Drive-E engine (245 hp petrol turbo T5 engine or a 190 hp turbo diesel D4 engine) this year. When this condition applies to the new XC90, the 2-liter engine (in petrol or diesel) would be hooked to 2WD and 4WD. The SPA will debut on the SUV and would generate successor models and all-new Volvo products, except for maybe the V40 series.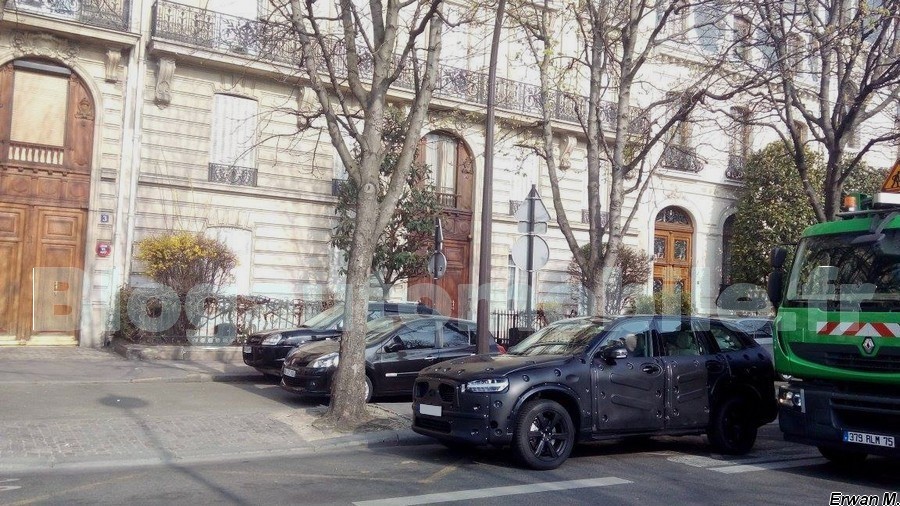 Volvo previewed the interior of its future cars with the Volvo Concept Estate's cabin that uses minimal buttons and uses Apple's 'CarPlay' system as a centerpiece that permits drivers to use voice and steering-mounted controls to get access to Apple features and services.
[Source - BlogAutomobile.fr]