Volvo Cars has previewed some of the user-friendly safety and support tech that would be previewed on the next generation Volvo XC90 confirmed for a late 2014 launch.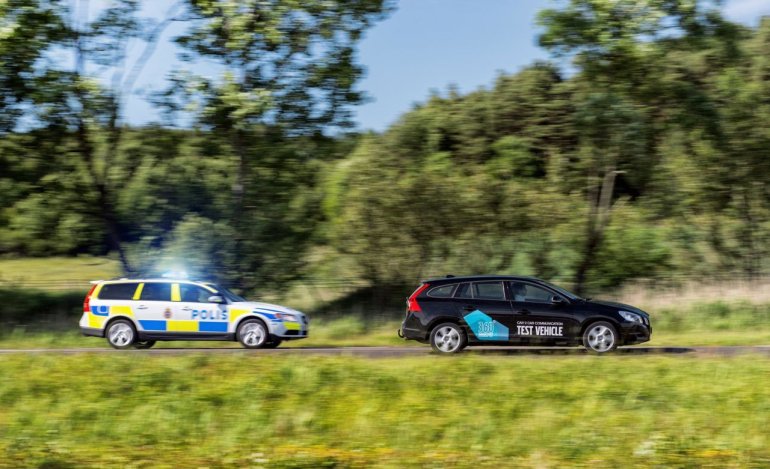 Here's a classification of technologies that would be available on the 2015 Volvo XC90. Note that not all these technologies would be brought into the new XC90. These technologies have been developed on the Scalable Platform Architecture, a foundation that would underpin most of the future Volvo products.
Pedestrian Detection in darkness - This first in industry feature uses detection and auto brake technology when it senses cyclists, pedestrians or other vehicles when driving in the dark.
Road edge and barrier detection with steer assist - This feature detects the car about to drive off the road and autonomously uses steering torque to direct the car back on its original path. This technology is a world first that is able to monitor where the road ends. This means the technology can be useful in places like India where there are no side markings.
Adaptive Cruise Control with steer assist - A technology that automatically follows the vehicle ahead, even around a bend.
Animal Detection - Collision mitigation for animals is self explanatory. It works in daylight and at night by applying the brakes when a brute is detected in the path of the vehicle.
Car 2 Car communication - This technology enables vehicles to communicate with each other for safer travel. Data transmitters on vehicles, road infrastructure and on traffic lights help link-up cars.
Autonomous Parking - This is a fascinating Volvo concept that permits the car to find a parking space and fill it up! The driver can leave the vehicle at the entrance of a car park and depute the car with the tedious job of finding a vacant parking spot.
Head to Page 2 to see a video of a Volvo park itself after the driver's left the car!
[Can't see the video here? Head to Youtube]
[Can't see the video here? Head to Youtube]
[Can't see the video here? Head to Youtube]
[Can't see the video here? Head to Youtube]
[Can't see the video here? Head over to Youtube]
Don't miss the image gallery on Page 3
2015 Volvo XC90 Safety Technologies Image Gallery