Volvo had released images of their Frankfurt bound design study, the Concept Coupe and announced that the next gen XC90's design can be related to it. That's all our in-house design expert Shoeb needed, to dish out a speculative rendering of the long overdue replacement.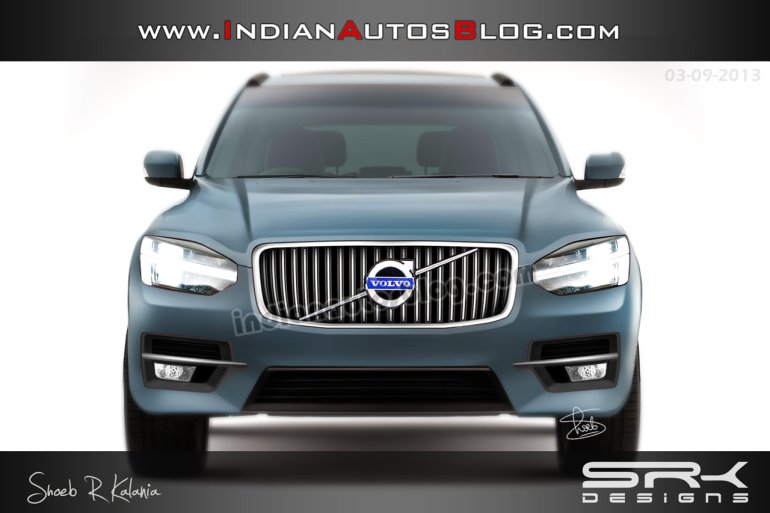 The vertical slats of the chrome embellished grille and the 'T' shaped LED guide lights integrated into the headlamps resemble that of the Concept Coupe. The flagship SUV has an imposing stance with a prominent power bulge on the engine hood. The design of the bumper is simple with the shape of the foglamp enclosures complimenting the headlamps. In short, the front fascia of the next gen Volvo XC90 is bold but not flashy.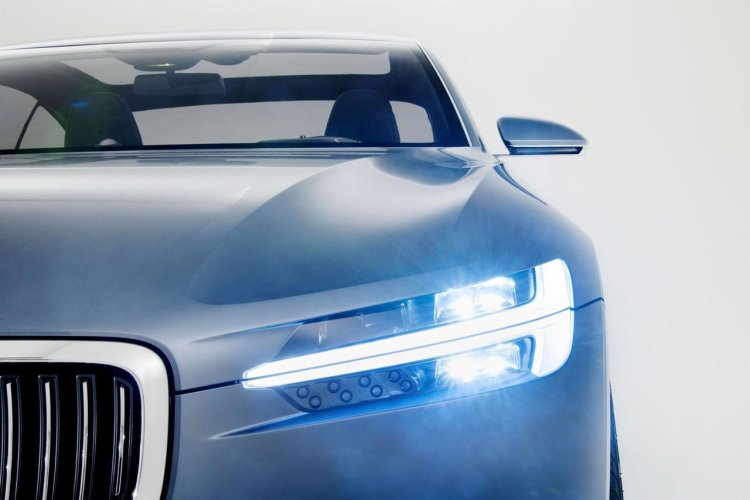 The XC90 will be the first product to be based on the automaker's new Scalable Platform Architecture (SPA). In the future, the SPA will underpin every Volvo starting from the 60 series models (XC60 and S60).
Powering the new Swede will be the Volvo Drive-E family of four cylinder petrol and diesel motors. Volvo claims that with the help of hybrid peripherals, the four cylinder engines can efficiently replace the old 5, 6 and 8 cylinder mills. The new engine family will be on display at the Frankfurt Motor Show.
How do you like the new design?