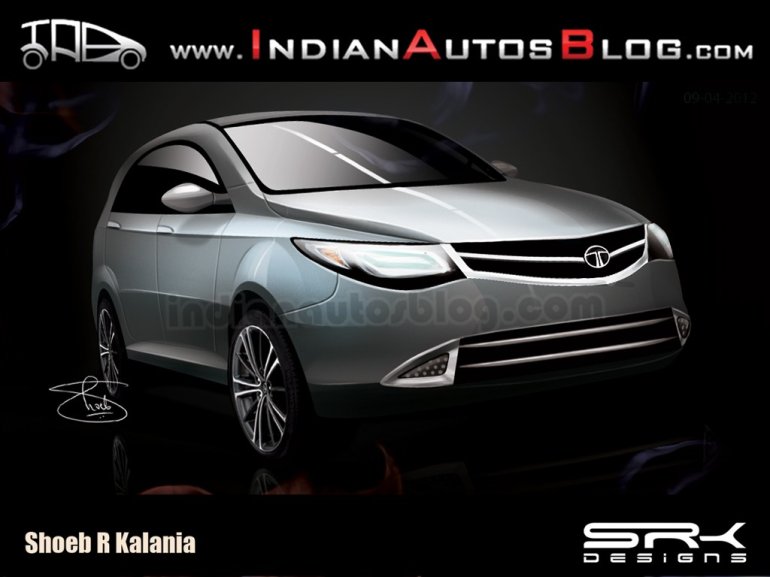 Tata engineers and designers would be working to bring out a successor to the Vista, one of Tata's bread and butter products.
Though no specifications or reports have dropped in, we guess the R&D department (Tata Engineering & Research Centre) is already carrying out activities and working out a success formula for the next generation Indica expected to touch down in 2014 or 2015.
We expect Tata Motors to provide a comprehensive overhaul to the interior and exterior. The level of progress they made from Gen 1 to Gen 2 is expected on the successor as internationally sold hatchbacks like the Volkswagen Polo and Nissan Micra have reached India and a gamut of new models are expected to make an entry in the next 2-3 years with even better quality, interiors, build, etc. Honda's diesel engine technology can also be perceived as a threat to Tata's mini car marketshare.
The exterior would retain its shape but have the elements of the recently showcased Manza hybrid and the Megapixel concepts. The smooth and curvy lines can be replaced by a sharper and meaner wardrobe. The smiling grille could give way to something a bit more fierce.
What Tata has to really work on is making sure the fit, finish and the refinement is perfect. They can rope in the JLR team to help them sort out these issues. They have a tight cost framework but its almost a do or die situation Tata Motors is in. Their cars enjoy monopoly in the taxi market, but the younger generation may find a Swift, Polo or an i20 as a better alternative. Adjustments have to be made to keep in sync with changing market reality.
Having a tie-up with Fiat, not just for engines but heavily on the components side, can benefit both companies, also giving Tata the sturdiness that the Fiat cars possess. The partnership right now covers powertrains and sharing a production plant. The 2015 Tata Indica could be built on the same platform of the Punto to give both companies cost savings.
Tata's growing into a company recognized by Europeans and the new Indica could be a perfect opening chapter in their full-fledged European foray. For this reason, they may have to develop downsized turbocharged petrol engines and perhaps make further improvements to the MultiJet engine. Fiat's MultiAir technology may be of high importance from this stand point. Tata's working on an in-house automatic transmission for the Aria and there's a good chance that the next generation Indica may offer the smaller version as an option.
Tata's assembling electric Vistas at a small factory in the UK and is expected to extend the availability of this technology on the next generation model. The range and performance could improve as battery technology could make significant advancements in the next five years.
The ride and handling again has to move up a couple of notches, the work done on the Aria is commendable and a similar road needs to be traveled with the new Indica. The NVH levels too would have to be taken care of in the new car. Road and wind noises have to be minimized even further.
Tata has come a long way from the Indica to the Vista and the next gen Indica has to progress at the same rate.  Tata's marketing division has to support this product with an attention-grabbing theme.
A good looking spacious hatchback, that handles well, is sporty to drive and is reliable enough to be taken on long trips without rattles or squeaks is what the new Indica has to be.
Its right now too early to tell what Tata has in store for us but we will soon get to know what is cooking in Pune. Stay tuned!