Update - Renault Brazil has issued two videos detailing the exterior and interior of the Renault Duster facelift. The story following the video provides in-depth details on the changes to the car.
[Direct Youtube Link]
[Direct Youtube link]
April 1, 2015
Available with two engine and two gearbox choices.
Renault do Brazil launched the Duster facelift this week with prices ranging from 62,990 Reals to 78,790 Reals (INR 12.29 lakhs to INR 15.38 lakhs).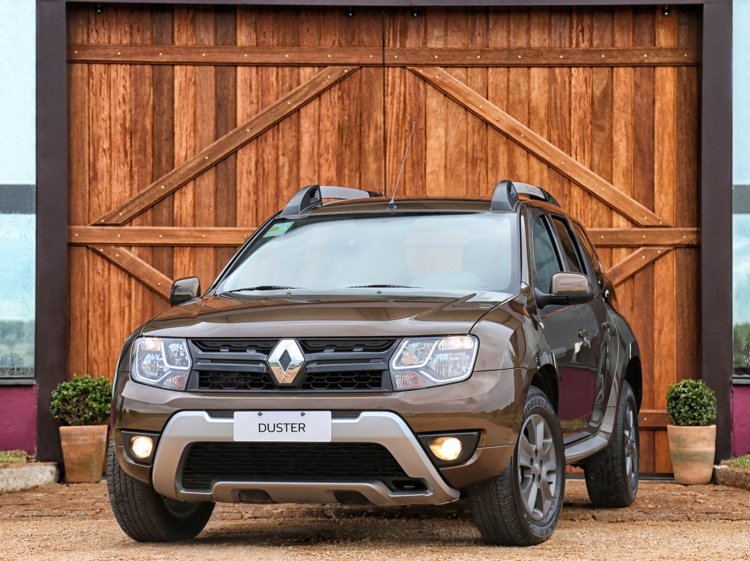 The Duster facelift for the Brazilian market gets market specific changes and is a bit different from the international version. The front fascia is characterized by new headlight enclosures with LED daytime running lights, a gloss-black grille and a large skid guard.
New aluminium roof rails and taillights complete the exterior changes on the Duster facelift. Interestingly, the taillights get an Audi-like LED element which is unseen on the international model.
Inside, the crossover gets a new center console, and a new steering wheel borrowed from the new Sandero. The touchscreen entertainment system is updated with access to social media channels and live traffic information.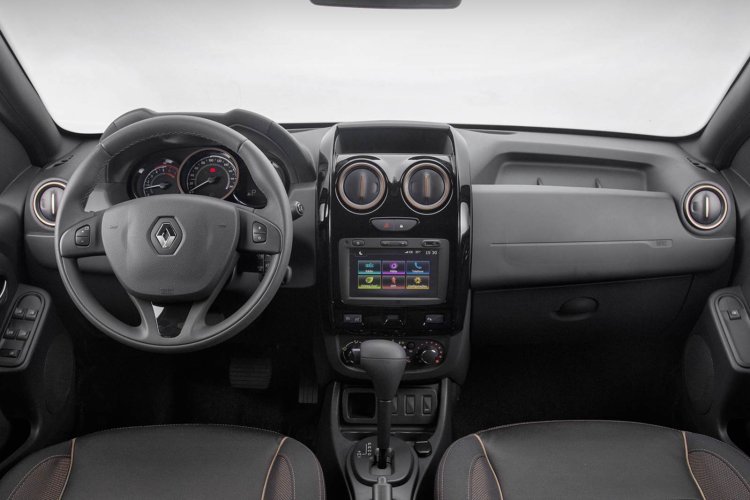 A new white-backlit instrument cluster is also seen with the addition of the Eco function (rolled out on the Indian Duster last month). The Duster facelift is offered with 1.6- and 2.0-liter flex-fuel engines paired to manual and automatic transmissions. The top-end 2.0-liter variant gets a 4WD system as well.
Also read: Renault Lodgy - First Drive Review
For the Indian market, Renault rolled out a model year update for the Duster last month, which saw new seat fabrics, a new 3-spoke steering wheel and cruise control. There were no cosmetic changes, though sources suggest the Duster facelift would launch in India later this year, or in early-2016.