The Mazda2 hatchback was unveiled at the 2007 Geneva Motor Show. Being a small European hatchback, the Mazda2 is actually a Ford Fiesta underneath. Ford and Mazda jointly developed this platform in the mid-2000's.
News broke out last week that the next generation Mazda2 would no longer be based on the Fiesta. It would instead ride on the larger Mazda CX-5 crossover's platform. The CX-5's platform would not only be used on the new 2 but also on the next generation Mazda3.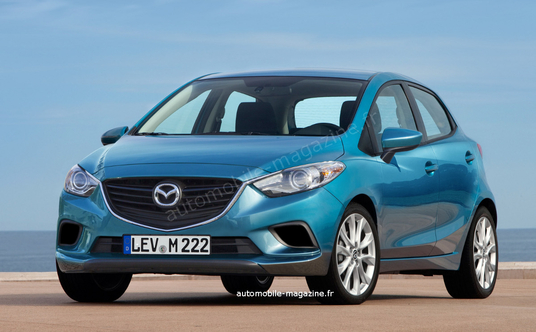 This is a rendering by Automobile Magazine France of what the next generation Mazda2 would look like. While this is still a speculative rendering, it is obvious that the car has grown in every dimension thanks to the bigger platform.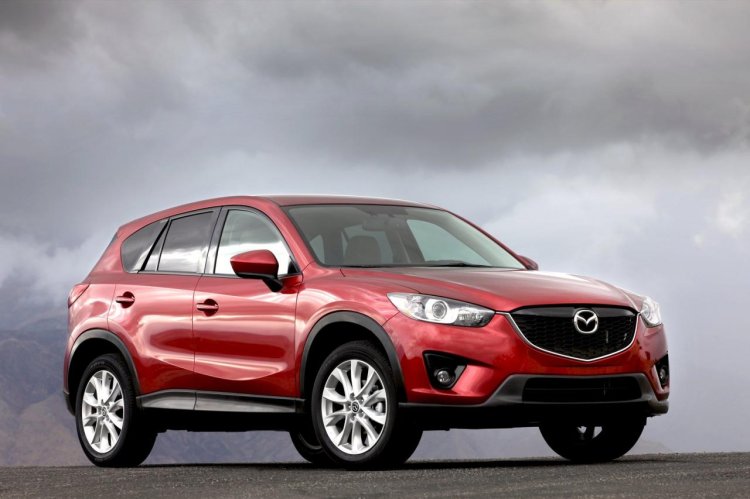 When Mazda launched the CX-5 they were keen to mention their 'SkyActiv' technology suite. SkyActiv is a series of new engines, transmissions, and chassis that would help in improving the fuel efficiency of future Mazda's. As a result of SkyActiv, the CX-5 has a very rigid and lightweight platform. For example, the CX-5 SUV measures about 4.5 meters in length and weights about 1.4 tonnes. The sub 4 meter Ford EcoSport itselft weights 1.26 tonnes!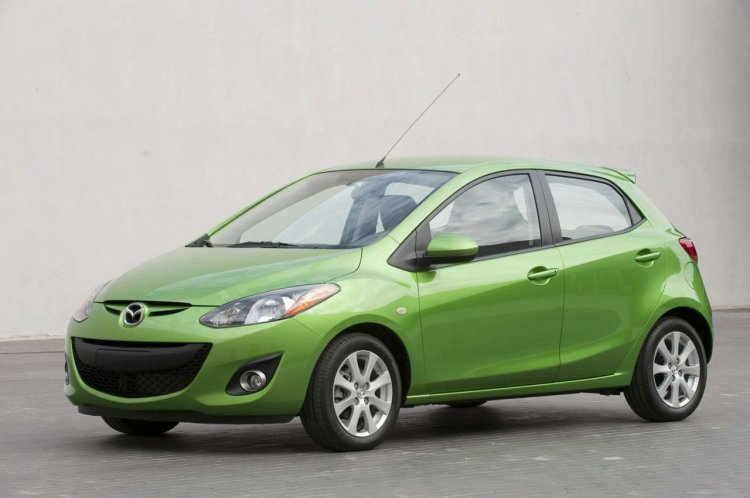 Production of the new Mazda2 has been allocated to plants in Japan, Thailand, China, Vietnam and Mexico. Another important aspect of future Mazda's such as the 2 is their product lifecycle. Mazda would likely have a four year lifecycle for their products with mid-life refreshes every two years. When implemented in action, Mazda would have the shortest product lifecycle in the auto market. Whether this is good or bad is something we'll come to know only with the passage of time.
The new Mazda2 will also be badge-engineered as a Toyota for the American market, sometime in 2015. Mazda's Mexican plant will be making 50,000 2's with 'Toyota' written on them from the summer of 2015.
[Image credits - Automobile-Magazine.fr]