Automobile Magazine France has presented a digital mockup of the next generation Land Rover Discovery anticipated to touch down next year.
Like its cousins Range Rover and Range Rover Sport, the 2015 Land Rover Discovery will be put through an aluminium diet. To shed weight and thereby work on its handling, emission and efficiency credentials, the new Discovery will be based on the same platform as the new Range Rover. Depending on the variant, a weight loss of 300-400 kg is expected.
Treading the path of the new Range Rover, a diesel hybrid variant is planned to join the lineup a year or two into its launch. Powertrain details aren't clear, but there's a good chance that the 9-speed automatic transmission, developed in partnership with ZF, will serve on the new Discovery.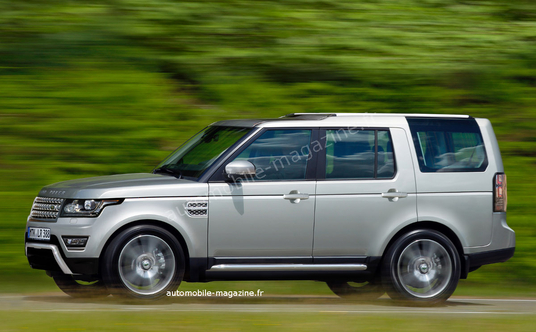 The revamped Discovery would feature the same unmistakable design as the current generation and that would include features such as the large glass area around the D-Pillar. The design language would be an evolved version of the one that debuted on the Evoque.
An entry ticket into the world of the alumiunium-bodied Disco would set you back by about €50,000 (35.6 lakh rupees) if you live in Europe or in the UK. Automobile Magazine France adds that an "opulent" version is also planned which would take a leaf out of the Jaguar XJ 'Ultimate' edition.
The 2015 Land Rover Discovery will be manaufactured at the company's Solihull factory where £370 million (3,000+ crore rupees) has been invested to upgrade tooling and expand capacity. The plant can produce up to 100,000 cars per year.
[Source - Automobile-Magazine.fr]