There have been umpteen number of speculative renderings of the 2015 Chevrolet Cruze with various design approaches.
This one from Carscoops.com has an interesting perspective. Before plunging deep into the design intricacies of the next generation Cruze let's recollect a thing or two about the current car. It came when GM badly needed it and went on to become a huge global success. Very importantly, it gave GM a solid footing in America's C-Segment saloon market for the first time in recent history.
The C-Segment saloon market is so significant in the US that Fiat CEO Sergio Marchionne describes a mainstream manufacturer as "being doomed" if they don't have an offering in that class.
Although it was introduced in the US only in 2010, the car has been around since the Paris Motor Show of 2008. The replacement would come faster than the usual product lifecycle due to the fierce rivalry in this segment.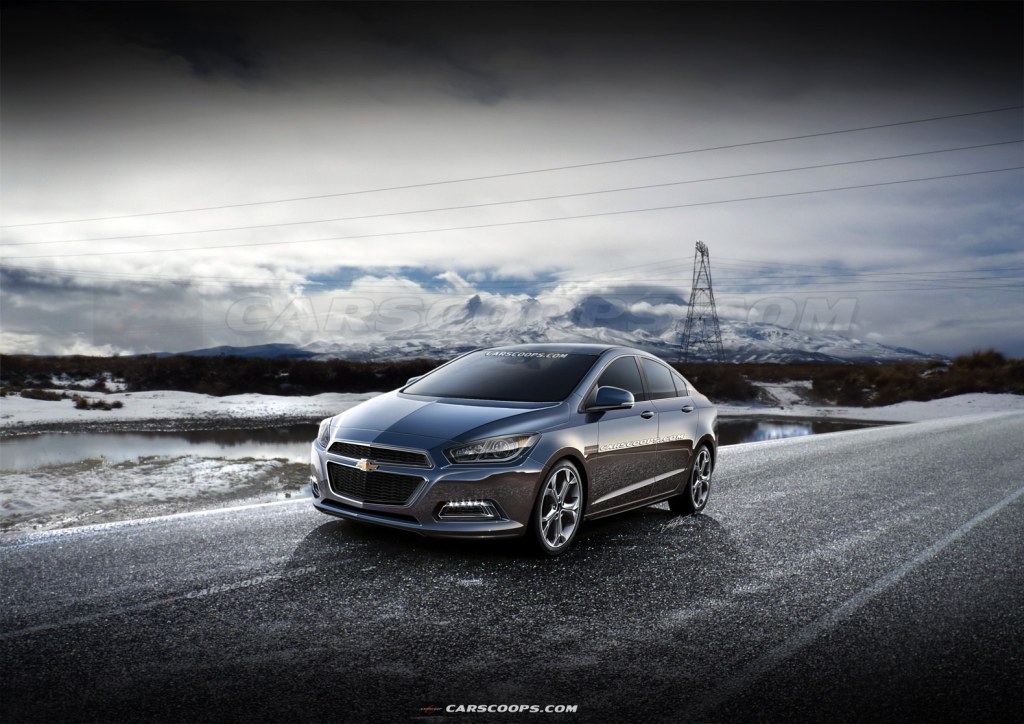 While the current sedan has a pleasing design, the next generation will have an aggressive and sportier stance, something which is missing in the current car's profile and the rear fascia.
As you can see from the rendering, the front features a revised twin port design with more pronounced edges. The narrower headlamps are mounted higher and are now swept back towards the fenders, while foglight enclosures carry LED daytime running lights.
In profile, the next gen Cruze would have a revised window line and of course, the sheet metal contours on the door panels will be less conservative. The car's rear would undergo extensive changes while keeping the identity of the Cruze intact. And a being surrounded by a gadget-packed and roomier interior from the moment you step inside, goes without saying.
The new Cruze would retain current engines with some tweaks. The equipment list is bound to expand in order to stay in sync with ever improving rivals talking about which the main ones are coming from all directions. The Ford Focus, Mazda3, Honda Civic, Hyundai Elantra and the recently unveiled Toyota Corolla are in the mix in international markets.
So, how do you like the new design?
[Source: Carscoops.com]