This story does not have any relationship to the X1 facelift expected before Diwali this year. This post is describing the next generation model expected to come out in about four years time.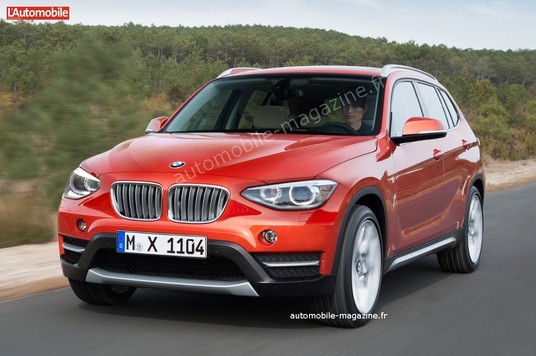 Automobile Magazine France has published a wealth of information on the next generation BMW X1 expected in showrooms by 2015. The size of the car will remain unchanged but the engines will be downsized.
The engines are expected to be only of three- and four-cylinder types with turbocharging and supercharging technologies. The turbo-diesel engines will not be weak, as the heavy use of forced induction technologies will help it push out 220hp and 400Nm of torque.
The new X1 will sit on the Mini Countryman platform unlike the current X1 which is based on the previous generation 3 Series platform. This will make the X1 primarily a front-wheel drive model. BMW will give it xDrive technology, but the focus will be on style and practical aspects, adds Automobile Magazine. BMW India need not worry about this layout shift as we anyway don't have 4WD variants.
The move to the FWD architecture will make the X1 more inexpensive to build for BMW. From the product's perspective, it is the right move as the X1 is a soft-roader bought for two reason - its a BMW and its a stylish crossover.
BMW is aiming for record fuel efficiency. From its base versions, it expects to juice out 25kmpl. This is an important feature if its target of selling 150k units/annum has to be achieved in the future.
[Source - Automobile-magazine.fr]