Auto Plus reader Myriam has spotted a thinly camouflaged 2015 Audi TT in Moselle, France.
The completely new third generation Audi TT is based on the same platform as the VW Golf and Audi A3 (VW MQB Platform). From these images we surmise that the exterior is an evolution of the current model which features a steeply raked tail, and a prominent grille. Would it get the A8's Matrix LED headlamps?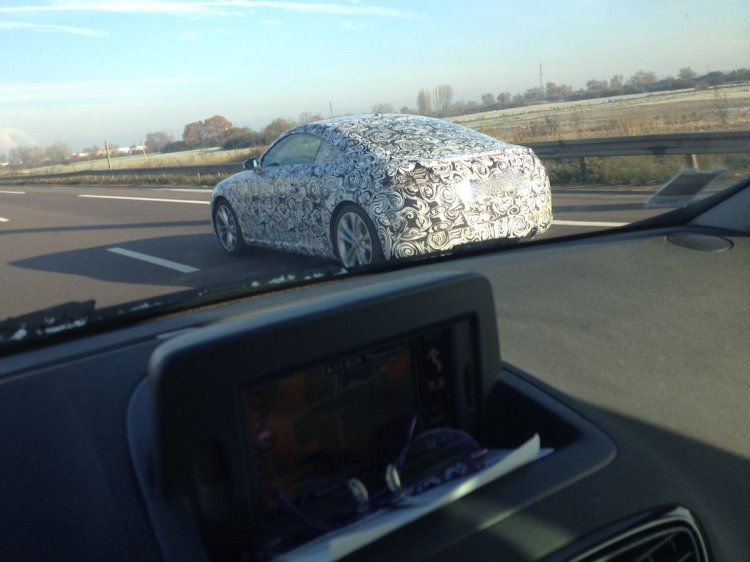 Due in the summer of 2014, the 2015 Audi TT will be powered by a 180 hp 1.8-liter TFSI engine and a 220 hp 2.0-liter TFSI engine. A year or two into its launch, the go-faster TT-RS version is expected to come out with a turbocharged five-cylinder engine, producing not less than 380 hp.
Since the new TT is based on the MQB platform, it would be lighter, and therefore more fuel efficient than the current model. Recent spyshots of the car's interior published on international news portals show a very conservative cabin with the MMI display mounted on top of the center stack.
Although there is no official comment, the 2015 Audi TT would probably have its global reveal at the Geneva Motor Show next year.