Skoda announced the 2014 Skoda Yeti facelift exactly 10 days ago. While the announcement saw a few images being released, we chanced upon this video taken by YouTube user Lukas Hladky, which though very short, clearly shows how the new Yeti would look on the road.
[Head to YouTube if you're unable to watch the video above.]
The 2014 Yeti has been branched into two distinct models - the Yeti Outdoor and the Yeti Style. The Yeti in this video is the Outdoor model characterized by the silver colored front nudge guard and the foglights which do not have a chrome strip above them.
The Yeti Style on the other hand gets body colored bumpers and some added chrome on them. While Skoda say that the taillights can be optionally specced with LEDs, its pretty difficult to differentiate a Yeti facelift from a pre-facelift at the rear.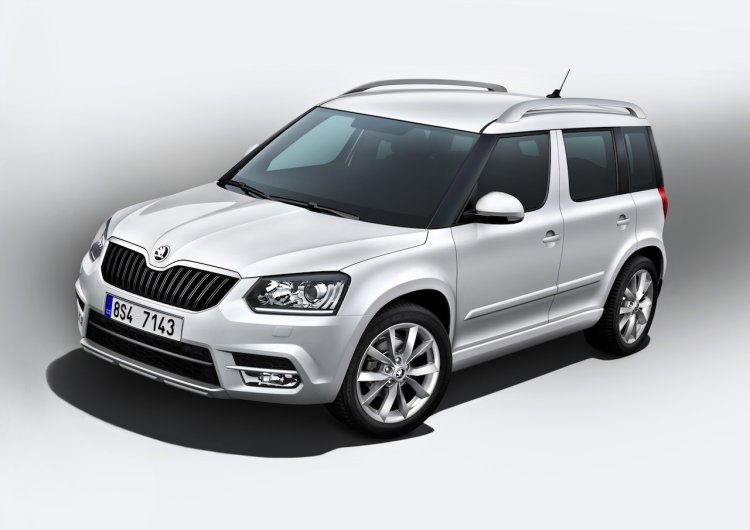 Inside, Skoda has given the Yeti a new steering wheel (which brings it inline with the company's other products such as the Rapid, Octavia and Superb) apart from changing the seat fabric and the door trim.
The 2014 Yeti will have its public debut at the Frankfurt Motor Show next month. Sales of the crossover would commence later this year in Europe. We certainly expect Skoda India to launch the refreshed Yeti next year.