The Nissan Qashqai is due for a product replacement and test mules have been plying in Europe for quite sometime now. Introduced in 2007, the Qashqai will be moving to its second generation soon.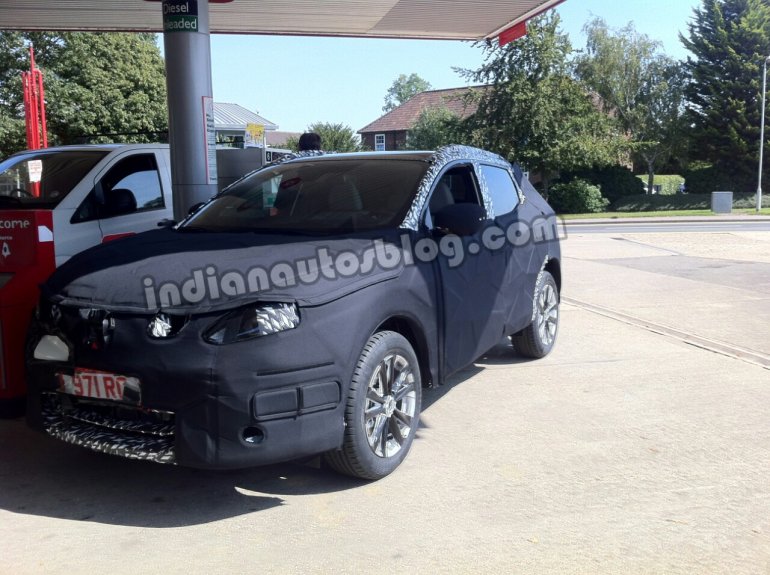 Indian Autos Blog reader, Mr. Harshavardhana, spied the next generation Qashqai while it was filling up diesel somewhere in the United Kingdom. It is believed that Nissan's R&D facility in Cranfield, UK, has been working on the next generation crossover.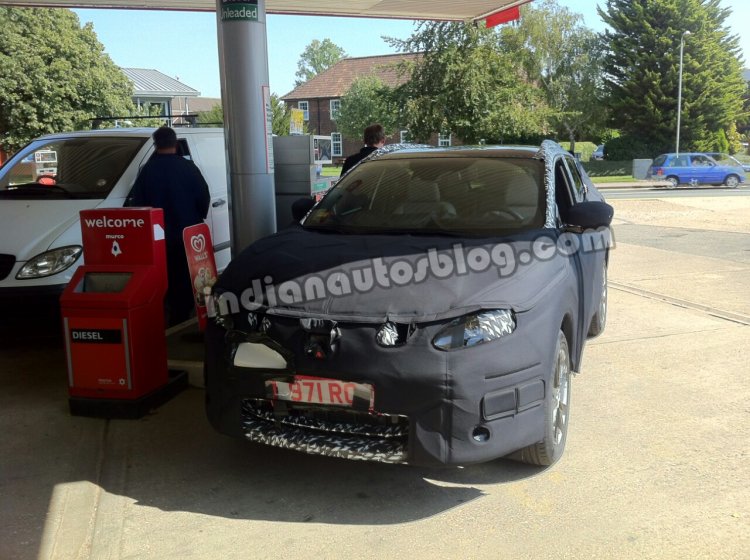 While the current Qashqai is offered in 5 and 7 seat variations (the 7-seater is called the Qashqai+2), the next gen model would be available only as a 5-seat crossover. The 7-Seat role would be taken car by the new X-Trail. The overall design language would be inspired by the Nissan Hi-Cross concept that was shown at the 2012 Geneva Motor Show.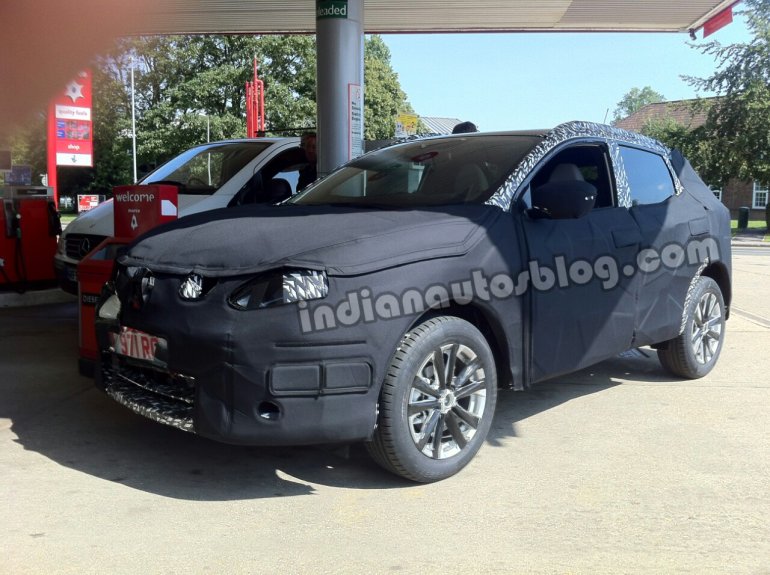 We expect a world debut for the Qashqai at any one of the upcoming international motor shows. Nissan has also released a teaser image of the 2014 Rogue (which is nothing but a Qashqai with a few different body panels) stating that it would be unveiled on September 10th (which coincides with the first media day of the Frankfurt Motor Show).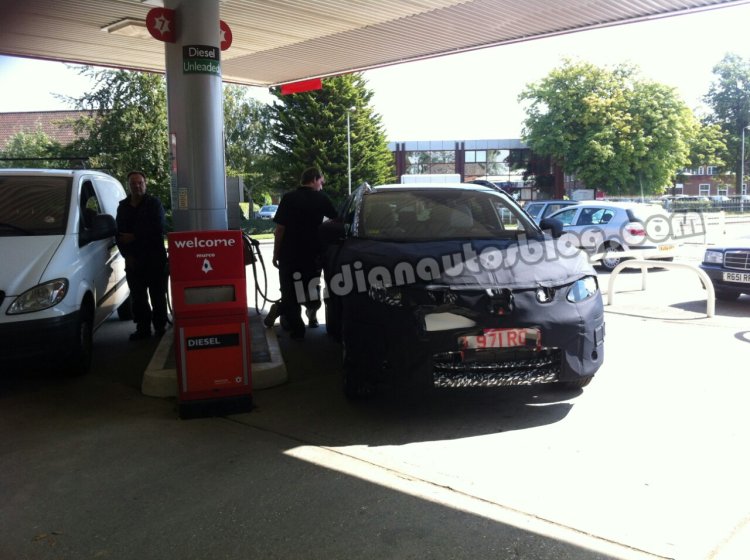 There is a good chance that this new Qashqai is India bound, sometime in the later parts of 2014 or 2015. It would be positioned above the Terrano and would compete with the likes of the Mahindra XUV500 (even though the Mahindra is a 7-seater) and the Skoda Yeti.