The 2014 Mini Cooper has been spied many a time. This time it was caught by CAR Magazine's reader, Mr. Marc G.S. Chapman. It was spotted in the town of Buckinghamshire, along with four similar prototypes.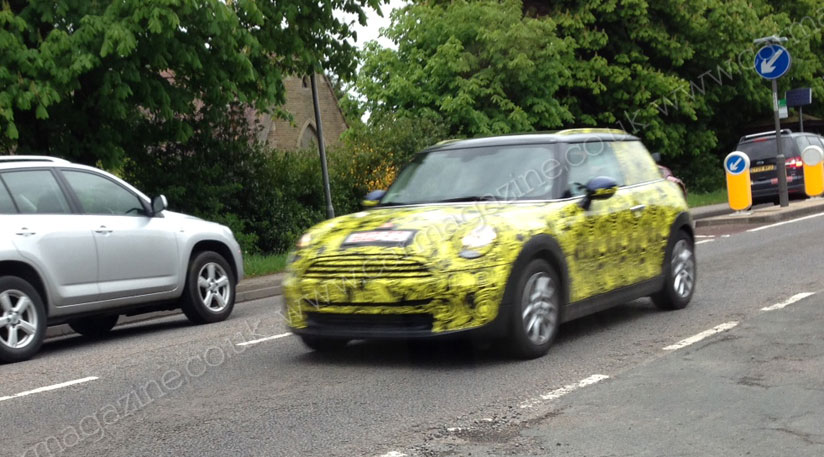 The next generation Mini would definitely grow in size. However, parent BMW will ensure that the increased roominess does not come with increased weight.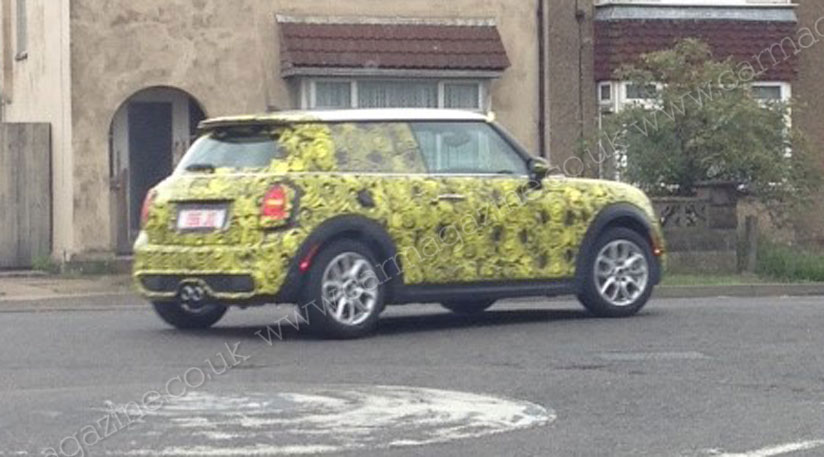 Both three and five-door versions of the new Mini would be available from the time of launch. The Mini range will start with the basic Mini and then extend to the performance oriented Cooper S, whilst tuned John Cooper Works variants would be added later on.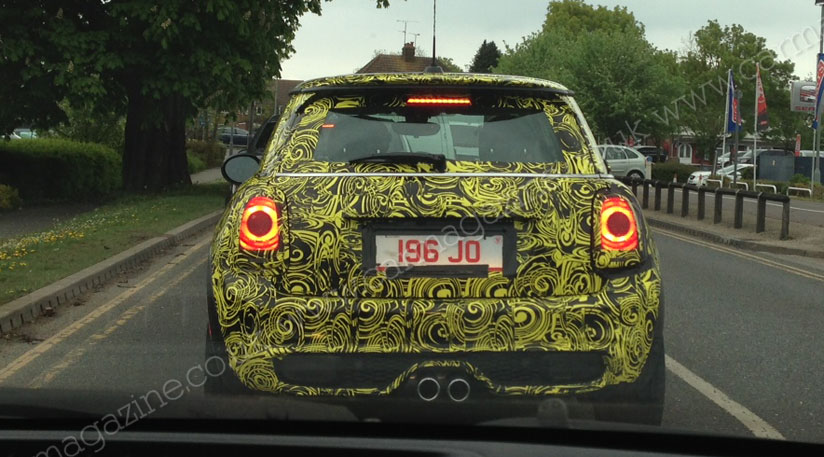 The car spotted here could be the Cooper S given the scoop on the bonnet, dual exhausts and the roof spoiler, reports CAR. A four-cylinder turbocharged petrol engine would ensure that it produces power somewhere north of 200bhp. The entry level Minis on the other hand are expected to feature the downsized 1.5-liter turbocharged engine from BMW.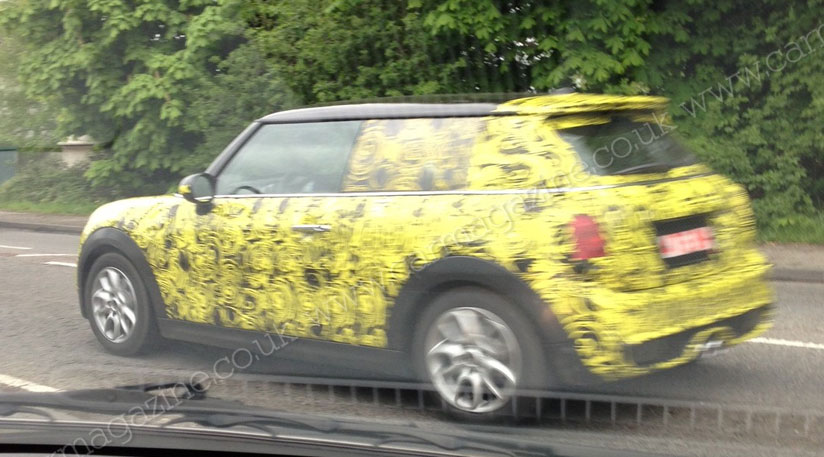 The interiors of the new Mini is expected to be even more premium and the quality of materials used would be better than the outgoing model.
It remains to be confirmed that the BMW iDrive system would be seen on the new Mini range.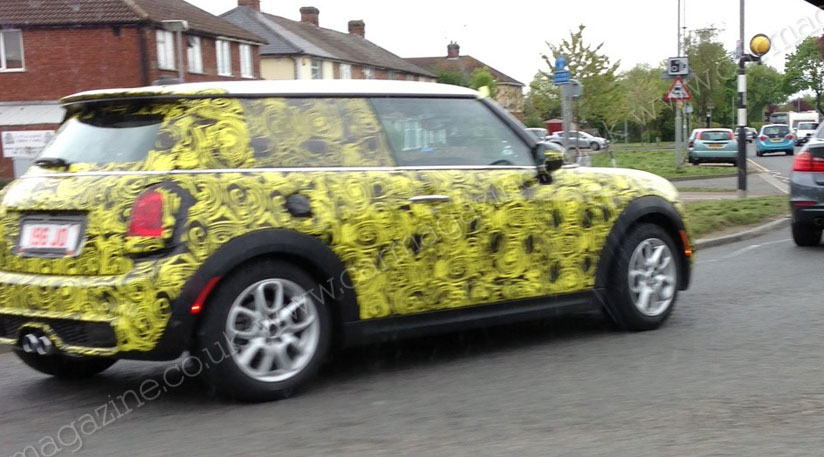 The next generation Mini is scheduled to be unveiled at the 2013 Frankfurt Motor Show in September.
[Image credit - CAR UK]