The 2014 Mercedes S Class is just 10 days away from its global premiere.
[Can't watch the video? Head to Youtube]
Thanks to a Youtube user under the name "Xdreamcarsx", we can now present our readers with a spy video of a fleet of mildly camouflaged test mules of the all new S Class. The user claims that he had taped the cars outside a Mercedes plant.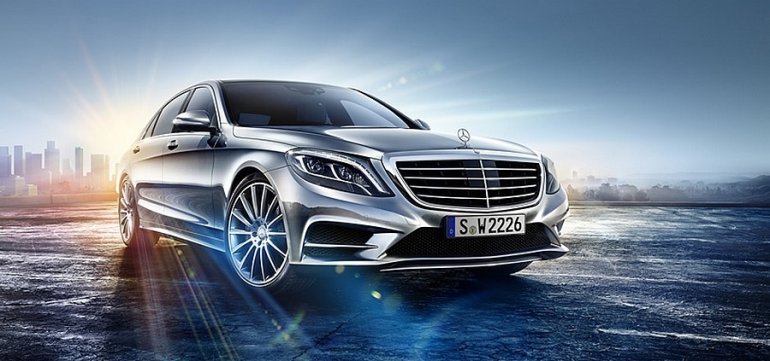 The latest version of the S Class, which is touted to redefine the benchmark of car travel, is slated to be unveiled on May 15th at Stuttgart. We have already brought you leaked images of the car's front and interior besides official images of the cabin.
The rear of the car has narrower taillights and as a whole, the rear fascia looks less bulkier and more elegant than before.
The new luxury limousine would have an array of petrol and diesel engines, the details of which will be clear on the launch day. Moreover, a hybrid powertrain is also expected to feature in the lineup. A plethora of safety equipment and electronic gadgetry will be offered as standard features.
The interior of the car employs the finest of the materials and the space on offer is surplus. Rear seat occupants get electrically retractable thigh support. Individual screens along with remote control offers dedicated entertainment to passengers at the rear.
With the 2014 Mercedes S Class, the German automaker looks to enhance its onslaught against the BMW 7 Series and the Audi A8. In addition, an extended wheelbase version is also included in the range to succeed the defunct Maybach brand.